One firm has announced it will act for all aspects of the Gold Cost Commonwealth Games in 2018.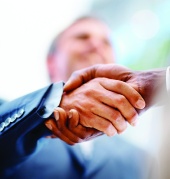 MinterEllison has been named the official law firm to the Gold Coast 2018 Commonwealth Games.
The firm will provide a fully outsourced legal and brand protection service as part of the partnership, in what MinterEllison says is a world first for any sporting event.
"This unique partnership truly embodies what drives us at MinterEllison," chief executive
Tony Harrington
said.
"It's about deep collaboration and innovation - putting ourselves in GOLDOC's shoes and providing a service that adds value and reduces complexity for GOLDOC."
MinterEllison is the only major firm to have an office on the Gold Coast, where it has had a presence for over 30 years.
Mayor Tom Tate said the partnership is a great testament to the investment of local business in the Commonwealth Games.
"GC2018 will be the biggest international sporting event staged in Australia for a decade and the largest ever hosted by the Gold Coast," he said.
"I applaud MinterEllison for their association with GOLDOC and commitment to delivering a great event. This will create jobs and deliver a lasting legacy for our city."
The legal team will advise across many areas of the games including sponsorship, brand protection, broadcasting, ticketing, licensing, ceremony production, venue use, overlay construction and major procurements.
"Everyone at the firm is proud and tremendously excited to be involved in delivering the largest sporting event in Australia this decade," Harrington said.
"When the curtain falls on the closing ceremony in April 2018, MinterEllison will be the only law firm in Australia, and quite possibly the world, with complete end-to-end major event project experience."