The investment implies a cash inflow of about $710m for a stake in six toll road concessions.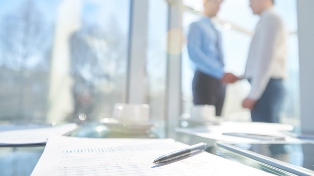 Ashurst
advised Abertis Infraestructuras S.A. on the investment by a wholly owned subsidiary of the Abu Dhabi Investment Authority (ADIA) in Abertis' Chilean toll road business.
The value of the investment of the sovereign wealth fund of the Abu Dhabi emirate implies a cash inflow of €495m (about $710m) for Abertis.
Ashurst's cross-border team was led by corporate partners Jan Sanders and Tom Mercer in London and corporate partners María José Menéndez and Pedro Ester in Madrid, assisted by senior associate Aaron Shute, associates Chris Cochrane and Jacob Gold, solicitor Jake Hadfield and trainees Luke Gordon and Rory Marbaix in London, as well as associates Sandra Berdeal and Begoña de la Riva in Madrid.
Luxembourg law advice was provided by partner Isabelle Lentz and senior associate Paul Witte.
"Advising Abertis on this transaction has been a privilege. This client is a prime international group with a sophisticated business approach and top quality internal teams," Menéndez said in a statement.
"Over the past 12 months, we teamed up with Abertis through the various phases of the project and we have thoroughly enjoyed our role as advisors," the co-lead partner added.
The transaction gives ADIA a 20% interest in the six toll road concessions managed by Abertis in Chile. Abertis, which will retain an 80 per cent interest in the business, is the largest toll road operator in Chile in terms of traffic, with the six concessions totalling 771 kilometres under management.
Earlier this year, Ashurst also advised Abertis on the acquisition of the 50% interest in Chile's Autopista Central toll road that Abertis did not already own. Autopista Central is the toll road with the largest traffic volume in Chile.