A joint statement urges officials to safeguard the process and citizens to act with restraint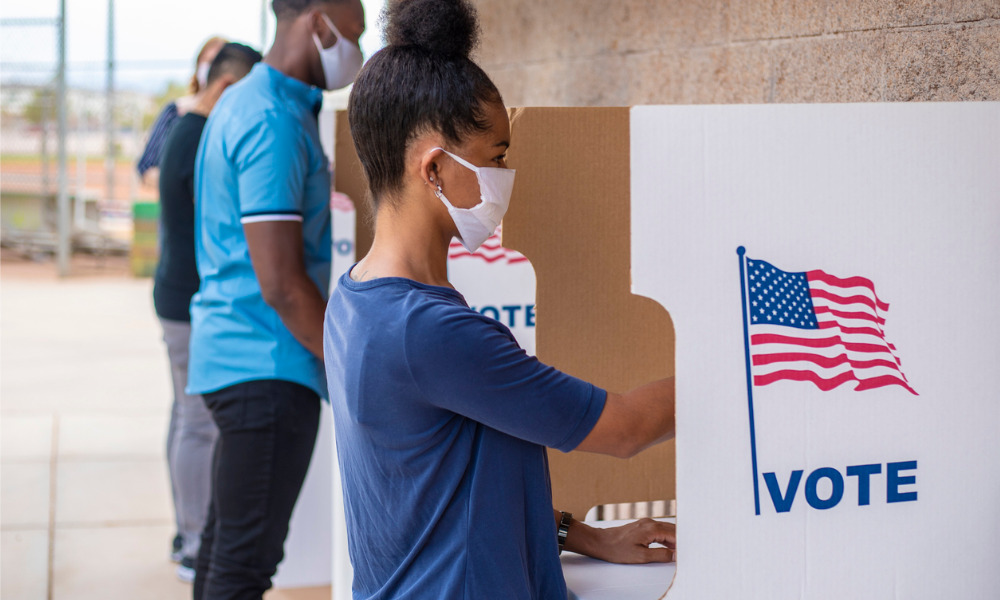 A large number of ex-American Bar Association (ABA) presidents have joined the call for a safe voting process as the US elections draw near.
"In recent weeks, concerns have been raised in various quarters about the security and integrity of the upcoming US elections and the possibility that the results would not be honoured," said a joint appeal put together by the World Justice Project. "Given such concerns, it is essential that those in positions of public responsibility take all necessary measures to safeguard the election process so that all Americans can have confidence in the ultimate outcome."
The statement urged public officials to take the following measures:
all who are entitled to vote are able to do so safely and securely, whether in person or through other authorised means, and without interference or intimidation
all ballots are counted in accordance with a lawful, accountable, efficient and well-organised process
authorised election observers enjoy adequate access to polling places and other election facilities
election disputes are resolved in a fair, open and orderly way in accordance with the law
In the appeal, the World Justice Project also asked leaders to encourage "peaceful participation in the election process and to condemn any threats or acts of violence," and the media (including social media) to "exercise their important role responsibly and in accordance with professional standards of accuracy, fairness, and truthfulness."
American citizens also had their own responsibility to respect freedom of expression and the freedom of the media.
"We also urge all Americans to exercise patience, civility, and restraint, so that the results of the elections can be determined in accordance with the rule of law and peacefully accepted by the American people," the appeal statement said.
The American Bar Association Journal reported that as of Wednesday, signees of the appeal include previous ABA presidents Dennis W. Archer, Hilarie Bass, Laurel G. Bellows, Paulette Brown, Bob Carlson, N. Lee Cooper, Michael S. Greco, Robert Grey Jr., William C. Hubbard, R. William Ide, Linda Klein, Carolyn Lamm, Karen J. Mathis, William H. Neukom, Roberta Cooper Ramo, James R. Silkenat, H. Thomas Wells Jr. and Stephen N. Zack. The American Bar Foundation is also a signatory.
Ex-US Secretary of State Madeleine Albright, former US Department of State legal adviser John Bellinger III, New York State Bar Association President Scott Karson, previous US Secretary of Education Richard Riley, Microsoft Corp. President Brad Smith and ex-FBI and CIA Director William Webster took up the call as well.