NRF team advises on PNG development financing… Aussie CEOs planning for M&A… UK law professors want President Trump's state visit banned…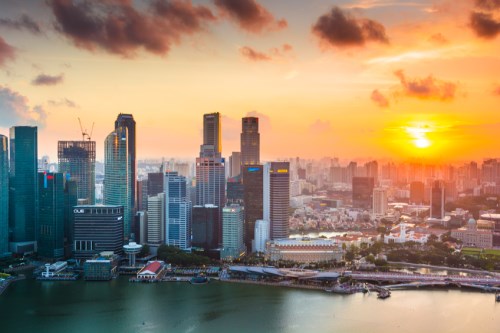 Eversheds Sutherland expands again with Singapore tie-up
The newly-merged global law firm Eversheds Sutherland has added to its footprint with a long-awaited tie-up in Singapore.
The firm has been given approval for a merger with Harry Elias Partnership which Legal Business reports was delayed by the name change of Eversheds due to its merger with US firm Sutherland Asbill & Brennan.
Eversheds and Harry Elias have been working closely in recent months, literally, working from the same building in the city state.
NRF team advises on PNG development financing
A team from
Norton Rose Fulbright
has advised Star Mountain Plaza Limited on its financing of a substantial development in Papua New Guinea.
The Star Mountain Plaza development in Port Moresby is being built for the APEC Summit in 2018 and financing of the equivalent of AU$100.6 million was arranged from Bank of South Pacific.
NRF, which opened an office in Port Moresby last year, advised on all aspects of corporate and shareholder arrangements involving a joint venture between three major PNG entities; and also on the major construction aspects of the project.
Aussie CEOs planning for M&A
Almost two-thirds of Australian CEOs are planning to grow their businesses through M&A in the next 12 months according to a survey from PwC.
The survey shows growing confidence among Australian business leaders, in their firms' growth prospects and hiring, although most are also seeking to cut costs.
Organic growth is expected by 93 per cent of respondents while 60 per cent name M&A among their plans.
UK law professors want President Trump's state visit banned
US president Donald Trump's planned state visit to the UK later this year should be banned, a group of legal academics are urging.
A letter to the British prime minister Theresa May has been signed by 250 legal academics and expresses their "collective dismay" at the visit, the Guardian reports.
The academics also say that close ties with the US will end badly due to the US leader's discriminatory policies and views of the judiciary. They want the UK government to distance itself from the US as a result.