A new service's unique pricing model enables it to undercut competitors by thousands of dollars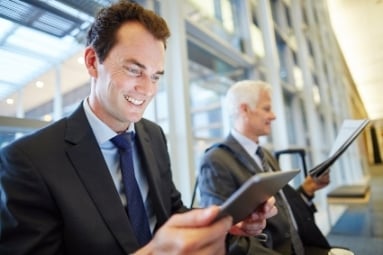 A newly launched e-discovery platform plans to shake up Australia's legal landscape by undercutting competitors by thousands of dollars.
LitReview has been launched in the country, following a partnership between The Information Management Group (TIMG) and FTI Consulting. The new platform is powered by Ringtail, FTI's patented e-discovery technology, which will be hosted on TIMG's local servers in the country.
The service, officially called "LitReview, powered by Ringtail," aims to enable even smaller corporate legal teams or law firms to afford to use e-discovery to manage major litigation.
LitReview uses a unique pricing model that is based on the volume of space used on TIMG's secure data centre in Sydney rather than traditional licensing agreements. It is available for as low as $250 per month, substantially lower than the thousands of dollars charged by other e-discovery platforms, the company said.
"LitReview levels the playing field for smaller and mid-tier law firms as, for the first time, they have the ability to manage big litigations that previously only the largest law firms could handle, at an affordable cost. The platform makes it possible to search through millions of documents in hours instead of weeks. Users can identify, process, and review a staggering volume of data to become 'litigation ready' quicker and more accurately and cost effectively," said Chris Cotterrell, TIMG general manager.
"In some cases, LitReview can de-duplicate and cull data by up to 90%. Law firms that can offer a fixed rate for key elements of evidence-gathering and therefore substantially reducing discovery costs is clearly an attractive proposition for their clients," he added.
Related stories:
Here's how much legal process outsourcing is expected to grow in the next five years
Big Blue doubles down on legal with Watson Discovery update