Gender equality a business issue not a women's issue says Baker chair … Uber allegedly sacked lawyers for seeking outside counsel…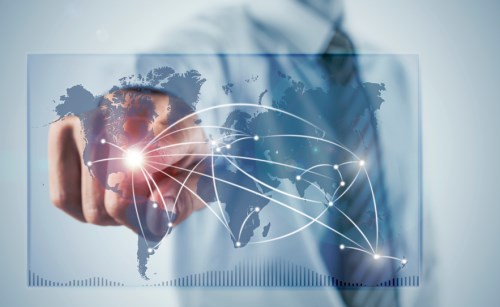 Double expansion for global firm
Clyde & Co has announced an expansion of its global footprint by entering two new markets.
The firm has been building a network of intellectual property offices across the Gulf Cooperation Council countries and has completed this with a new Kuwait office.
Clyde, the largest international law firm in the Middle East, now has Clyde IP Services offices in Bahrain, Oman, Kuwait, Saudi Arabia, Qatar and the UAE. In addition to regional trade mark and patent filing capability, Clyde & Co has a full service IP practice centred on the UAE, Saudi Arabia and Qatar.
The firm has also expanded its presence in Latin America with a proposed merger with Mexican law firm Garza Tello & Asociados.
The 23-lawyer firm is the pre-eminent insurance, marine and energy law firm in Mexico and will bring Clyde's presence in the Americas to 13 offices including Brazil, Canada and the US.
Gender equality a business issue not a women's issue says Baker chair
The global chairman of
Baker McKenzie
has been addressing the issue of gender equality as part of the firm's backing of a UN-led initiative.
Speaking at the launch of the UN Women's 'Champions of the Global Pay Coalition' Paul Rawlinson said that pay inequality is not a 'women's issue' it's "a business issue, and one that both men and women must champion. There is a clear way forward and that is to invest in women and retain the best talent."
Acknowledging that there is no quick-fix, Rawlinson added that he has a young daughter and hopes that by the time she enters the workforce, the gender pay gap will no longer exist.
Baker McKenzie has signed the UN Women's Empowerment Principles which includes a pledge to measure and publicly report on progress to achieve gender equality.
Uber allegedly sacked lawyers for seeking outside counsel
It's reported that global ride-share firm Uber dismissed two of its in-house lawyers for seeking outside counsel.
According to theinformation.com the lawyers consulted with external law firms regarding an internal discussion about the storage of the company's documents and other data. The two lawyers were concerned about a proposed new policy and wanted to get the opinion from third parties.
This was considered to be a breach of ethical and fiduciary duty as the external consultation had not been authorised.
Uber has not commented on the story.