Transactions principal Tasha Naige discusses the experience of facing a mentor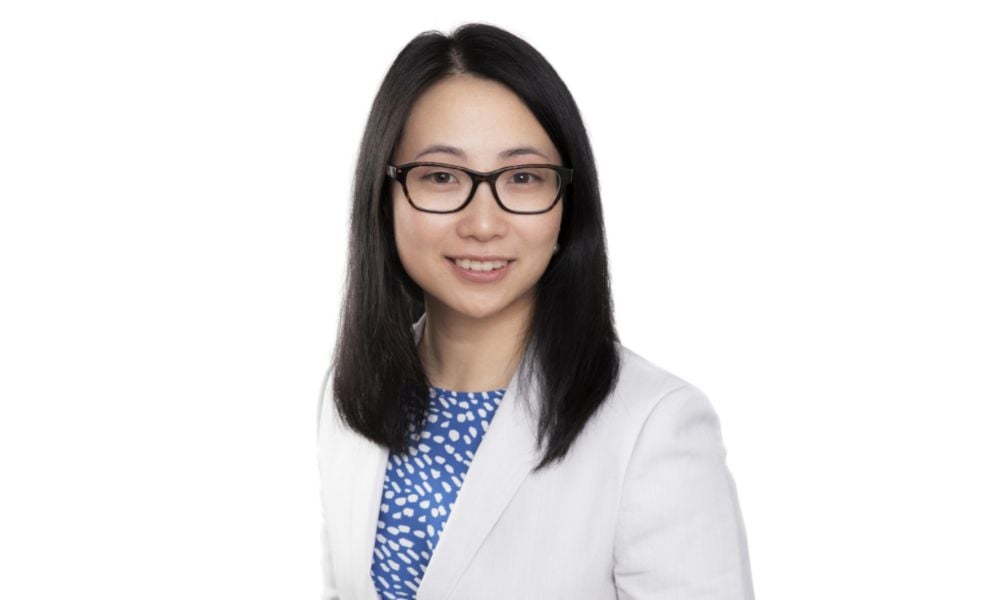 Tasha Naige was a university student when she received her first chance to serve as a law clerk. Over 13 years later, she was in the Supreme Court, acting opposite the same person who gave her that opportunity – an experience she describes as "special – and a bit daunting."
As part of the transactions practice at Adelaide firm DMAW Lawyers, Naige rarely gets the chance to attend court, and saw the experience as another opportunity to challenge herself. Over the past year, she has also been able to develop her leadership skills on her ascension from senior associate to principal.
In this interview, Naige discusses being a homegrown talent at the firm, her desire to see more women in senior legal positions, and the value of family to her as an adopted child.
What made you choose a career in law, and what's your favourite part of the job?
My parents were always very encouraging and suggested I pursue what would interest me, so when I was in Year 12, I took the opportunity to apply for law school. I've always enjoyed reading and writing, so it seemed like a great fit.
I loved law school – it was a real change compared to high school for me. I went to university with many like-minded people, and it was great to be among other people who were passionate about the same things. Everyone was really engaged, and I knew quickly I had made the right career choice.
I was fortunate to secure a clerkship at DMAW Lawyers while studying and transferred to a graduate role upon completion of my degree. I'm proud to have grown within the firm and receive opportunities to progress to the role of principal. I enjoy the intellectual stimulation and challenge that my work provides. As a principal in DMAW Lawyers' transactions team, I have the privilege of working with clients to advise on many aspects of their businesses and get to clearly see how the advice will benefit them, which is particularly rewarding.
The people have always been a drawcard for me too. My colleagues are great at what they do, smart and practical. If I've ever got challenges or complex matters to talk through, I can knock on any door, knowing I have other law professionals who will listen and offer sensible, diligent and prudent suggestions. Plus, they're genuinely nice people too!
What is going on at the firm? Are there any new programs and initiatives that you're particularly interested in?
Our firm has formed a partnership this year with two complementary firms (one in IT and one in digital forensics) to create a new cyber security offering, called the Cyber Alliance Group. Cyber security is topical and front-of-mind for many, with companies increasingly falling victim to cyberattacks or ransomware situations. The formalisation of this partnership provides a holistic one-stop-shop approach for clients to better prevent or respond to cyber incidents.
I'm the co-driver of this initiative from DMAW Lawyers' perspective and I've enjoyed the unique opportunity to collaborate with other service providers to create beneficial outcomes for clients.
What tech-related initiatives adopted by the firm, if any, are you most excited about?
There is an increasing movement towards modernising the legal profession and DMAW Lawyers continues to actively look for ways to improve the client experience. We embrace technological advancements and invest heavily in this area. We are currently migrating from traditional legal document software to a new online, automated platform which offers a modern experience for our clients, while creating smoother workflows and efficiencies for our team.
The automation and integration mean our clients can fill out briefing forms and receive documents online via the platform in a way that better meets their expectations.
What has been your proudest accomplishment in the last year or so?
I've just completed my first year as a principal in the firm and it's been a great year. I have enjoyed the steep learning curve managing increased responsibility and greater oversight of matters. There is no handbook for the transition from senior associate to principal, so the experience has kept me on my toes. In saying that, it has been a rewarding and empowering time when I think about the success I've had with my team.
In addition, late last year I was fortunate to work on two complex matters which were before the Supreme Court. In both cases, DMAW Lawyers was appointed to represent the beneficiaries of an industry superannuation fund and act as contradictor for the court in relation to an application made by the trustee of the fund seeking amendments to the fund's trust deed. It was a great opportunity to challenge myself as my position in the transactions team means I don't often appear in court.
It was a surreal and proud moment for me to appear in court as junior counsel on behalf of the beneficiaries while testing the trustees' proposals and to assist the court to make the best decision for the beneficiaries. Personally, the moment was even more special – and a bit daunting – as I was acting on the other side to my first boss, who has been a great mentor for me during my career and gave me my first opportunity in law as a clerk while still at university more than 13 years ago.
What for you has been the biggest difference between working in-house and being in private practice?
I always intended to start in private practice and 13 years later I'm still enjoying the work and the people. I really enjoy the variety and challenges that come with private practice and the complex matters that we deal with. In the firm, I appreciate the opportunities to sit back and think deeply about matters to create the best outcomes and advice for our clients.
Along my career journey, I've been seconded to in-house teams on occasions and found them to be great experiences. To me, in-house and private practice roles are very different; while we all draw on similar learnings and experiences, in-house teams have opportunities to deeply understand the business operations, risk appetite and priorities of their client. They get the benefit of being able to focus on the one client.
In private practice, we work with a greater variety of businesses and industries, and they can be quite different from one another. Juggling multiple clients simultaneously is both challenging and rewarding.
What should the profession focus more on? What are the challenges you expect in your practice, and in the business of law in general, going forward? What challenges are particularly pressing in the country's legal industry?
Despite an increased focus, there is still a gender imbalance in the profession. The greater number of females entering and graduating law school is still not well reflected in senior levels.
Bridging the gap is a challenge for the industry, particularly in private practice where there are often more male than female principals among firms. There are many parts to the issue, most notably women leaving private practice or the industry to have children at the time when they are most likely to be ready for principal level roles. I'm passionate about finding ways to make senior legal roles work better for women and DMAW Lawyers has a real focus on diversity among our employees to achieve this.
I work alongside fantastic people who have supported and encouraged my career journey which gave me the skills and confidence to step up. I would like to be able to give back and offer similar support and encouragement to other women in the profession. I'm also a proud director of Women in Super, and have been involved with the organisation for the best part of the past decade. Women in Super provides professional development and networking opportunities for women in the superannuation industry and advocates for improved retirement outcomes for women.
If you were given an opportunity to spend a day with anyone (living or dead), who would it be and why?
Family has always been very important to me. I was adopted as a child and have very strong bonds with my adopted siblings and parents. My mother passed away a couple of years ago, which was an enormous loss. To be able to spend the day together as a family would mean the world to me.