The drive is a hit, amassing more than 28,000 comments and votes from 42% of staff in just two weeks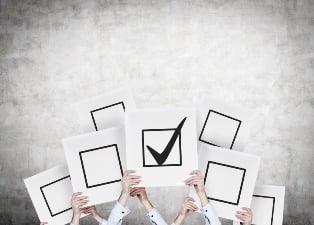 DLA Piper
has launched an internal effort to tap its "collective creativity" to move forward, a leaked email from global co-CEO Simon Levine reveals.
The email, sent to all 6,500 staff worldwide last month, details a project called "CEO challenge," reported Legal Week. In the missive, Levine talks about innovating "effectively and at pace" for the firm to flourish.
And the program appears to be a hit, with Levine revealing that 42% of staff contributed more than 28,000 comments and votes in just two weeks after launch. The platform enables any staff member to comment and vote on other comments.
The firm first asked staff to answer: "What we should stop, start or do differently to tackle things that get in the way of you doing a great job and why?"
"We've now invested in processes and systems that will allow us to harness our best ideas and take forward the right ideas for the greatest impact. The first step in this journey is our CEO challenge," Levine wrote in the email.
In addition to putting in place concrete processes and systems for the project, DLA Piper has also tapped the services of a third party to analyse the results of the first challenge. Levine said that the answers have been grouped under eight categories – culture; performance measurement; rewards, recognition and recruitment; health; service delivery; IT systems; knowledge management; and communications. Each of the five top ideas under each category will get funding from the firm to be addressed.
"Our people have told me we must also tackle the things that get in the way of us doing a great job before we can start to drive more radical changes," Levine wrote. "We've not always made the most of our collective creativity. To date we've lacked the systems and support to do this at pace and at scale."
Related stories:
DLA Piper merges with Portuguese ally ABBC
Top US law firm brands named