Ashurst team help SME lender with AU$350m securitisation facility… Subscription law firm model launched in UK…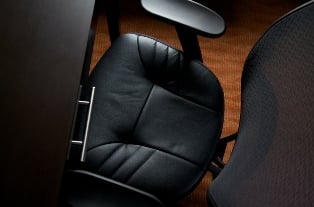 DLA Piper appoints new Asia Pac leader amid executive changes
The international executive team of DLA Piper has undergone some changes following the recent re-election of Simon Levine as international managing partner.
Among the changes, Charles Severs becomes MD for Asia Pacific, the Middle East, and Africa. The London-based partner is currently managing director of practice groups, a role that will pass to Milan's Olaf Schmidt.
Alongside his regional role, Severs will also take up the newly-created position of Executive Partner, in which he will support the executive committee on important ad-hoc matters that arise firm-wide.
Among the other changes, Jacqueline King will join the executive as chief operating officer.
"In order to maintain momentum, while also injecting a level of freshness, I have added some new faces to our already well-established team. The current Executive has overseen the successful progression of the firm over the past four years, making huge strides in client service and innovation, and building a strong foundation from which to expand," commented Levine.
Ashurst team help SME lender with AU$350m securitisation facility
Judo Capital, an SME lender currently in the process of obtaining its banking licence, has secured an AU$350 million securitisation facility from Credit Suisse, with help from Ashurst.
The facility is an example of material securitisation facilities being provided to emerging lenders by domestic and offshore funders.
The Ashurst team was led by finance partner Jennifer Schlosser, with tax partners Ian Kellock and Barbara Phair, and assisted by senior associates Bronwyn Kirkwood and Eugene Ng. A separate Ashurst team also acted for AMAL as manager and trustee, which was led by partner Jamie Ng, assisted by senior associate Kevin Lu.
Subscription law firm model launched in UK
A new service has launched in UK which enables clients to pay a small monthly subscription for legal services.
US tech firm LegalShield has partnered with the UK's Slater and Gordon to offer the 24/7 app-based service which covers advice including disputes with landlords and driving offenses.
The monthly fee of £24.99 (approx. AU$43) also entitles users to document and letter templates.
"Our partnership with LegalShield increases access to justice at a fair price and means we can offer UK customers an unrivalled level of choice and convenience – all from the palm of their hand," Slater and Gordon's Martyn