The world-first platform promises radically more efficient resolution of disputes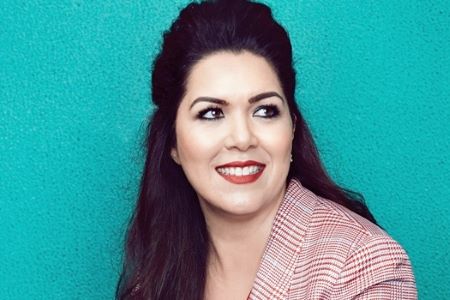 A legal technology innovator has officially launched in Australia, promising radically more efficient resolution of disputes – and it's got quite an expansive roster of legal eagles backing it.
Immediation, the brainchild of Melbourne-based lawyer Laura Keily, is now open for business. The start-up is first focusing on commercial disputes, a sector it hopes to transform with fast, fixed-fee, and expert-facilitated dispute resolution conducted entirely online.
In addition to its technology that's been purpose-built for dispute resolution, and the $1.8m it has already raised from investors, Keily tells Australasian Lawyer that what sets Immediation apart in the nascent industry of online dispute resolution (ODR) is the people that form the core of the platform.
"The platform was conceived by a barrister, and designed and created by Immediation's team, which has over 150 years of combined experience in the legal industry," Keily says. "The depth of domain expertise means that our design is capable of dealing with myriad scenarios that occur in physical mediations and hearings using technological solutions that we created."
Keily has years of experience as a commercial barrister and as a private practitioner in top-tier firms, having practised at Blake Dawson Waldron and Corrs Chambers Westgarth in Melbourne, as well as and Slaughter and May in London. Immediation COO and general counsel Claire Bibby has more than 25 years' experience as an in-house lawyer in ASX-listed and multinational companies. CTO Martin Wells also has years under his belt as a Silicon Valley engineering senior executive and start-up founder.
But going further from assembling an elite internal team, Immediation believes it's got an edge because of the panel of experts it has assembled and is making available to clients through the cloud. That group includes former chief justices and senior judges, tribunal members, silks, barristers, mediators, and leading top-tier and boutique firm lawyers.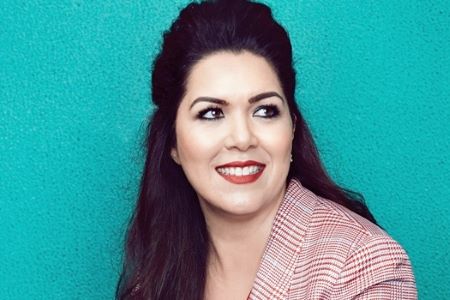 Laura Keily
World-first
"We believe we were the first platform in the world to create a panel where clients can directly access, from the cloud, world-class dispute resolution services from 90 best-in-class professionals, including former judges, barristers, arbitrators, mediators and solicitors," Keily says. "So far as we are aware, no other ODR provides access to the calibre of independent neutrals that Immediation has on its unique panel."
That panel includes Marilyn Warren AC QC, former chief justice of Victoria; Carmel McLure AC QC, former president of the West Australian Court of Appeal; Wayne Martin AC QC, former chief justice of Western Australia, John Gilmour QC, former justice of the Federal Court of Australia; Neville Owen AO, former judge of the West Australian Court of Appeal and former head of the HIH Royal Commission; and Neil Brown QC, barrister, former MP and deputy leader of the Liberal Party.
The panel also includes senior lawyers from firms including Allens, Ashurst, Dentons, King & Wood Mallesons, K&L Gates, Norton Rose Fulbright, and Thomson Geer.
Immediation also differentiates itself by purposefully designing a process that aims to preserve ties between parties and not burn bridges. Keily says that the platform is impartial, non-aggressive, and focused on avoiding escalation and maintaining business relationships. She says she founded the company precisely because she has seen how taxing the whole process of dispute resolution can be, which often results in parties giving up or settling without achieving the outcome they deserve.
Intuitive and in the cloud
Part of achieving the kind of platform Keily and her team envisioned is using a streamlined process that's aided by the power of technology. The process is intuitive, as Keily explains.
"The Immediation platform enables disputing parties to submit their side of a dispute online and to upload material evidence to support or defend their claim. It uses bespoke workflows to work through disputes in a sensible, logical format without legalese," she says. "After the online exchange of information, disputing parties can negotiate on the platform or are matched with an experienced neutral party for facilitated mediation, early-neutral evaluation, binding expert determination, or binding international or domestic arbitration."
Through the platform, parties can use a customised video-conference tool to mimic a physical mediation centre. The mediator controls proceedings, enabling parties to convene in plenary session or in caucus with their lawyer, Keily says.
"During the online conference, parties can text-chat privately or publicly and view information uploaded to the platform. On screen, the parties can work together on their settlement terms, which are instantly converted into a settlement agreement for e-signing via DocuSign. In determinative dispute resolution, the online conference facility can be used for a hearing, with functionality to accommodate witnesses," she says.
Early success
Immediation has already successfully facilitated commercial mediations. Keily says that early feedback has centred on three things.
One is cost. Early users said that Immediation cuts legal spend and provides fee certainty, as the company is transparent about associated fees that will be charged, making the information available ahead of the mediation.
Another main feedback is time efficiencies from using the service. Disputes, Keily says, are resolved within a month. In that period, clear timeframes are set out ahead of time. The virtual nature of the platform means businesses can save on travel costs, as well as quickly and easily facilitate mediations across states and countries, she says.
Immediation has also gotten feedback that its system streamlines processes for in-house counsel. The virtual nature of the platform helps to preserve internal and external relationships while removing potential bias when selecting a mediator, Keily says. Immediation also provides direct access to senior counsel, making the best mediator available to clients even if they are interstate.
More to come
Immediation has bigger plans and will expand beyond commercial disputes, Keily says.
"Our long-term vision for Immediation is to help make dispute resolution services more accessible for all," she says. "Very shortly we propose to address the issues in the family dispute resolution sector with a family law platform."
She says that while their focus now is on commercial disputes, particularly for pre-trial mediation, immediation sees "massive opportunities" in the insurance, construction, and insolvency industries.
"Lawyers and their clients can really benefit from the use of Immediation to access fixed-price, fixed-timeframe mediation in commercial disputes without leaving their desks," she says.