The harm a messy Brexit will bring will be felt most in the UK, a new study says, but it will also significantly impact the rest of the world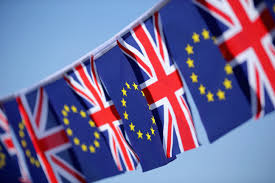 Baker & McKenzie is warning that the impact of a "disorderly" exit of the UK from the European Union may cost the global M&A market up to $1.6 trillion.

According to a Forbes report, the global law firm in partnership with Oxford Economics has found that a lack of a clear plan for the Brexit may bring about "a more damaging cycle of political and market uncertainty."

Though this scenario's effects will expectedly damage the UK's M&A market the most, the effect will likely impact the whole global market, Baker & McKenzie found.

The firm's central scenario, Forbes said, forecasts M&A activity worldwide to only be slightly down in the next couple of years and then recovering.

Nonetheless, Baker & McKenzie London M&A partner told to the publication that there will still be an ample number of London-based activity despite a slump in domestic M&A deals in the UK because of the primary of English law in cross-border deals even with deals not involving UK assets.

"London will also retain a remarkable concentration of financial, legal and economic talent. In the last few days we have seen evidence that the M&A market in the U.K. won't come to a crashing halt even if it won't be at its previous pace. There are still plenty of buyers and sellers for the right deal at the right price," he said.