The combined law firm will serve five of six of India's biggest cities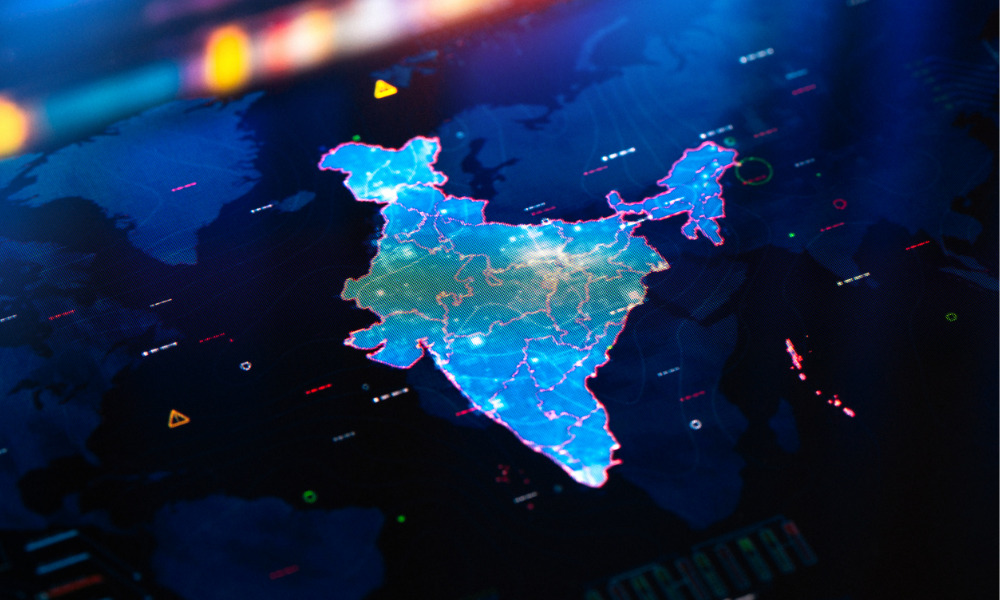 Dentons has become the first global law firm to combine with a law firm in India, Link Legal, giving its clients a head start in connecting to more opportunities in the world's most populous country as well as an increasingly global economy.
Dentons Link Legal is now a full-service law firm that boasts around 20 practice areas and 150 lawyers and professionals among its ranks – over 40 of whom are partners. Dentons Link Legal also boasts the third highest per-lawyer percentage of Chambers and Legal 500 rankings in India, with its partners achieving renown not just for their expertise but their hands-on approach to transactions.
The combined firm provides client support for both transactional and contentious issues. Its areas of specialisation include corporate, finance, litigation, infrastructure, and technology.
"Given India's prominent position on the world stage, this is an important moment for our firm and for our clients," said Dentons global CEO Elliott Portnoy. "We have always viewed India as a vibrant and strategically important market. [As] the first global law firm in India, through our combination with Link Legal, we are now able to connect our clients to leading talent in the world's most populous country which boasts a thriving economy and immeasurable opportunities for client collaboration."
Dentons' previously announced combination with Legal Link followed the global law firm's unique 'polycentric' model, which allowed Dentons to combine with leading firms across multiple jurisdictions in the past. By combining with Legal Link, Dentons established an immediate presence in five of the six largest cities in India: Delhi, Mumbai, Bengaluru, Chennai, and Hyderabad.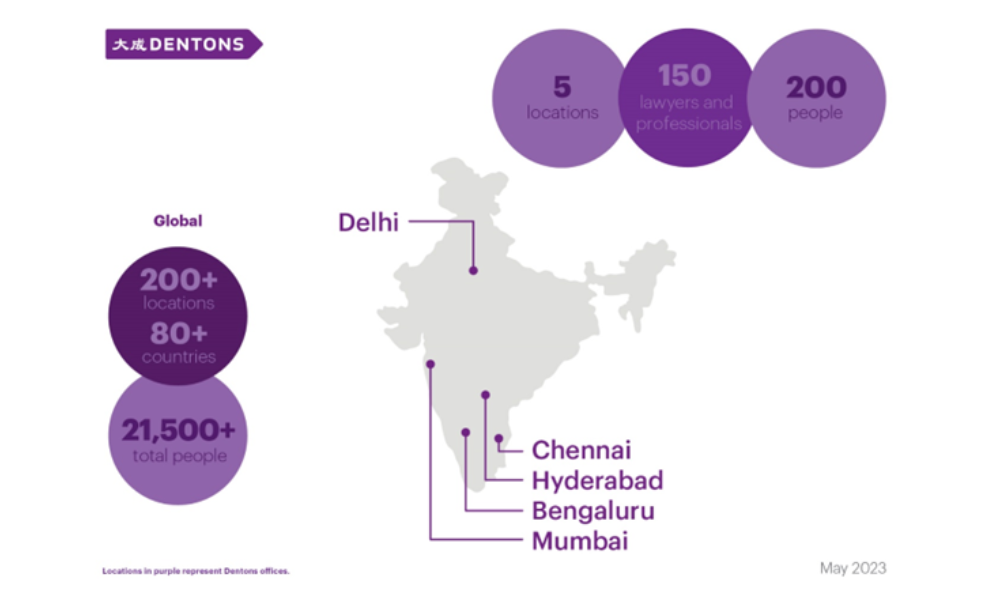 The combination also enabled the firm to help clients 'grow, protect, operate, and finance' their organisations and assets within India as well as in over 200 offices across 83 countries. As previously envisioned, Dentons Legal Link lawyers will support clients inside India, while Dentons lawyers will represent Legal Link's clients outside India.
"We are committed to meeting and exceeding the needs of our clients who are increasingly becoming global," said executive chair of Dentons Link Legal Atul Sharma. "With the launch of Dentons Link Legal, we are now both local and global, allowing us to connect our clients to leading legal talent around the world while continuing to be wholly owned, controlled, and managed by Indian lawyers in India."