Minter Ellison advises BWX on $100 million capital raising… Challenger law firm to become UK's next public law firm… Offshore firm expands Hong Kong team…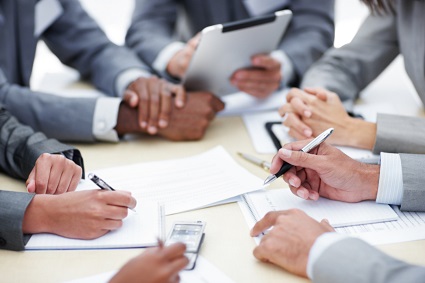 Dentons launches in-house consultancy
Dentons has launched an in-house counsel consultancy called NextLaw In-House Solutions.
The service is provided by a global network of more than 50 former general counsel who are able to offer multi-disciplinary solutions to in-house teams including advisory services and mentoring for new GCs.
The team is also available to provide interim or permanent in-house support as needed.
"One thing we consistently hear is that our clients are under enormous pressure, not just to resolve legal issues but to deliver business solutions, play a more strategic role in the C-Suite, modernize their legal departments, redefine processes and implement the latest technologies," explained Chris Pinnington, CEO of NextLaw In-House Solutions.
Dentons' global CEO Elliot Portnoy added that the new service is the next step of the firm's strategy of leading disruption and transformation in the legal services industry.
Minter Ellison advises BWX on $100 million capital raising
MinterEllison
has advised beauty product manufacturer BWX Limited on its A$100 million capital raising to acquire US based Andalou Naturals and pay down debt facilities.
MinterEllison advised on all aspects of the capital raising with a team led by partner Nick Broome, supported supported by Sudharshan Senathirajah (Special Counsel), Caitlin Chiu (Special Counsel), Daniel Bell (Senior Associate), Sarah Soon (Associate), Elissa Young (Lawyers) and Alex Dworjanyn (Lawyer).
Challenger law firm to become UK's next public law firm
Challenger firm Keystone Law has announced its intention to list on London's Alternative Investment Market, becoming the third law firm in the UK to be publicly listed.
The legal services firm has seen strong growth of 20% per annum since 2013 with its latest revenue reaching $26 million.
The firm's shares will be trading from 27th November.
Offshore firm expands Hong Kong team
Offshore law firm Harneys has expanded its Hong Kong team with the hire of corporate counsel Shirley Fu.
She joins from Maples and Calder with more than 10 years' experience advising on cross-border corporate and commercial transactions in China and across Asia.
Prior to her three years with Maples and Calder, she was in corporate teams at Winston & Strawn and
DLA Piper
.
Fu's hire brings Harneys' headcount on Hong Kong to 39. The firm is the largest offshore law firm in Asia with Hong Kong, Singapore, Shanghai and Tokyo.