Allens Hub officially launches with 10 research streams… A&O hires BakerMcKenzie team in South Africa…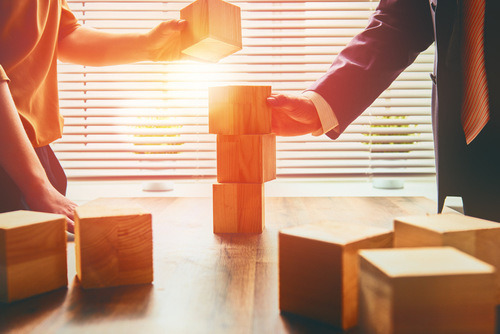 Dentons announces major global expansion
Dentons will combine with seven firms across the globe to expand its enviable footprint.
The firm's new combinations include Southeast Asia, the Caribbean, and Africa; they have already been approved by partners of each firm but are subject to regulatory approval. Dentons hopes the mergers will all go live later this year.
In Southeast Asia, Dentons will join with Hanafiah Ponggawa & Partners (HPRP) in Indonesia; and Zain & Co. in Malaysia.
"Our expansion in Indonesia and Malaysia high-quality firms there will help us build on our currently strong South East Asia presence in region with very dynamic economies," said Philip Jeyaretnam, S.C., Singapore Chief Executive Officer, Global Vice-Chair and the first CEO of Dentons ASEAN Region.
The other combinations are with: Hamilton, Harrison & Mathews in Kenya; Mardemootoo Solicitors and Balgobin Chambers in Mauritius; Dinner Martin in the Cayman Islands and Delany Law in the Eastern Caribbean (including offices in Anguilla, Antigua and Barbuda, Barbados, Belize, British Virgin Islands, Dominica, Grenada, Guyana, Jamaica, Montserrat, St. Kitts and Nevis, St. Lucia, St. Vincent and the Grenadines, and Trinidad and Tobago).
Allens Hub officially launches with 10 research streams
The Allens Hub for Law, Technology & Innovation has been officially launched in collaboration with UNSW to investigate challenges from digital transformation facing the legal system.
The hub has 10 research streams led by UNSW academics and supported by the law firm's team. It will focus on wide-ranging issues including data as a source of market power, the concept of legal responsibility for artificial intelligence, the legal status of synthetic life forms, and legal models governing cooperatives' use of digital platforms.
"The unprecedented pace and scale of technological advancement has meant that our legal system is in many cases no longer fit for purpose. This not only runs the risk of legal uncertainty, but also of hampering Australian businesses' ability to harness innovation," said Anna Collyer, Partner and Head of Innovation at Allens. "It is essential that the law strikes the right balance between limiting risk and promoting innovation during this period of disruption."
A&O hires BakerMcKenzie team in South Africa
Allen & Overy has made a significant move to expand its South African operations.
The firm has hired a litigation team from Baker McKenzie for its Johannesburg office including Gerard Rudolph, Baker's former co-managing partner and litigation head in the city.
Rudolph is joined by 11 litigators with a strong reputation in high end construction, infrastructure and mining disputes throughout sub-Saharan Africa.
A&O's Joberg office opened in 2014 with a banking and finance focus but now has expanded to include projects and infrastructure, restructuring, corporate and M&A, equity and debt capital markets, tax and dispute resolution.