US law firm mergers continue unabated… International firm launches Italian desk in Asia…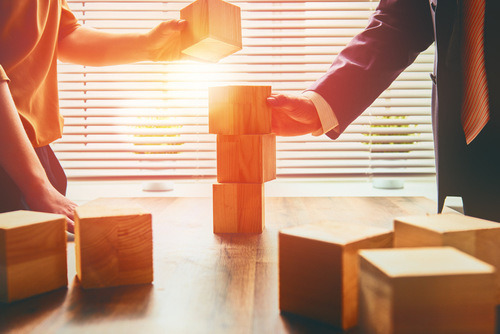 The ever-growing Dentons has announced seven new combinations to expand its global brand in Southeast Asia, Africa, and the Caribbean.
Dentons global partners have voted in favour of the deals which are expected to complete later in 2018 subject to the usual regulatory approvals.
They include a leading law firm in Kenya, two leading law firms in Mauritius, two leading law firms in the Caribbean, one based in the west in the Cayman Islands and another based in the Barbados with coverage across the Eastern Caribbean.
In Southeast Asia, Dentons will combine with Hanafiah Ponggawa & Partners (HPRP) in Indonesia; and Zain & Co. in Malaysia.
US law firm mergers continue unabated
The pace of consolidation in the legal profession in the US has started 2018 in line with the record year of 2017.
Altman Weil says that in the first three months of 2018 thirty deals were announced including three that will create firms with at least 1,000 lawyers.
The largest deal of the quarter was the announced merger of Bryan Cave, a 900-lawyer, US law firm based in St. Louis and 650-lawyer, UK-based law firm Berwin Leighton Paisner; this created the new global brand of Bryan Cave Leighton Paisner which went live this week.
Seven of the eight additional cross-border deals involved acquisitions by Dentons; while DLA Piper will acquire a 20-lawyer firm in Santiago, Chile.
"Intensifying market competition is making sizeable law firms with hundreds of lawyers receptive to merger offers that they would never have considered a few years ago," says Altman Weil principal Tom Clay.
International firm launches Italian desk in Asia
Simmons & Simmons has launched a dedicated Italian desk to serve clients in Mainland China, Hong Kong, Japan and Southeast Asia.
Based in the firm's Shanghai hub, the desk will be led by Dario Spinella, a Milan-based partner who has extensive experience in private equity, M&A and real estate transactions for both Italian and international clients.
Eric Lin (Beijing), Melody Yang (Beijing), Ian Wood (Hong Kong), Matthew Durham (Shanghai) and May Lu (Shanghai) will work with Spinella with additional support to clients in Greater China and Singapore from Michael Chin (Hong Kong / Shanghai) and Calvin Tan (Singapore).
Milan-based Carlotta Robbiano, Paolo Guarneri and Guido Bianco, will also work on the desk.