Ashurst's Daniel Tracey became a lawyer because of a desire to understand the status quo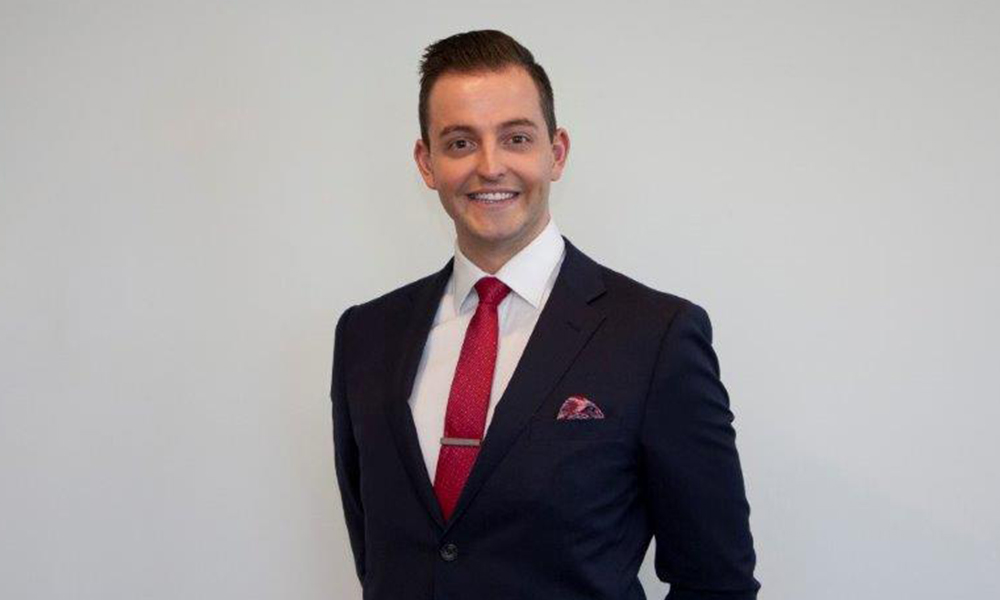 It is said that the power to question is the basis of all human progress – and this is certainly true for Daniel Tracey. A rising star in the legal profession, Tracey was inspired to become a lawyer because of a desire to understand the status quo.
Now a senior associate at Ashurst's employment practice in Canberra, Tracey works with a highly-motivated team on a range of issues that he says "affect real people in real time."
In this interview, Tracey talks about the curiosity that drives him, his firm's commitment to diversity and inclusion, new challenges in his practice arising from the COVID-19 pandemic, and the importance of taking a break.
What made you choose a career in law?
If I had to whittle it down to one word, I think I would say "curiosity." When I started my career in law, I asked "why?" to understand the status quo of the Australian legal framework.
Now though, asking "why?" is a way to challenge the status quo, particularly when thinking about how we can do things more effectively, and in a way that leads to better outcomes for a broader range of people. I chose a career in law to find the answers to "why?" as well as the answers to "why not?"
What do you love most about your job?
At the moment I practise as an employment lawyer in Canberra, and what I love most about my job is the highly-motivated team I get to work with, and the variety of work that I'm exposed to on any given day.
My job requires me to advise on issues that affect real people in real time, so I could be bouncing between advising on termination of employment risks, work health and safety, and complying with anti-discrimination legislation, all before lunch on a busy day. These diverse issues keep me engaged, and new matters always seem "fresh."
What is going on at the firm? Are there any new programs and initiatives that you're particularly interested in?
I am really excited about the firm's push to grow our diversity and inclusion initiatives as we adapt to the new working arrangements that COVID-19 has led to. Ashurst's commitment to diversity and inclusion across the board is part of what makes the firm a great place to work, so to see this push from our senior management is really heartening in, dare I say it, these uncertain times.
I'm particularly excited about how the firm's LGBTI+ network, "Spectrum," is planning to engage with staff even more across our Australian offices. I'm the Canberra lead for Spectrum, and I'm really looking forward to helping roll out refreshed and virtual networking events and training opportunities together with my interstate colleagues.
What has been your proudest accomplishment in the last year or so?
To do this question justice, my answer needs to be split between two things.
From a professional perspective, I'm very proud to have been named the winner of the Lawyers Weekly 30 Under 30 Award for "Employment and Workplace Relations" earlier this year. The award is a real testament to the high-quality work I'm involved in, and it truly speaks to the calibre of clients I have the pleasure of working with each day.
On a more personal note, I am very proud to have finished my Master of Labour Law and Relations at the University of Sydney last year. I found out a couple of weeks ago that I finished as the best performing student of my graduating cohort, which led to two academic prizes from the University. Being able to finish on such a high note has genuinely made all of the hard work and travel time worth it.
What's the biggest lesson you learned in the past year and what advice can you give fellow lawyers about it?
The biggest lesson I learned is that taking a break is so important. Those who choose a career in law know that work is inherently busy, but taking the opportunity to pause, reflect and reset when such an opportunity arises is critical if we want to continue operating at the top of our game.
What should the profession and law firms focus more on?
Improving the mental health and wellbeing of practitioners is something we should always be striving to improve and focus on, particularly now that many of us are working remotely and detached from our work-related support networks. As we continue to embrace a change in working arrangements, we have to be conscious that our processes for helping our colleagues in this sense must adapt as well.
What are the challenges you expect in your practice, and in the business of law in general, going forward? What challenges are particularly pressing in the country's legal industry?
Focussing on my practice area specifically, I think some of the challenges we're going to face collectively will arise from the rapid employment-related policy responses to COVID-19, and particularly the long-term consequences that come afterwards.
This year, we've already seen initiatives like JobKeeper envelope Australian employers and employees across the board. Staying on top of the details of these initiatives, and to such an extent that we can meaningfully advise on them, will certainly keep us on our toes.
What are you looking forward to the most in the coming year?
With everything going on, I'm looking forward to seeing how the Australian employment law landscape continues to grow and change in the coming year.
The Commonwealth Government recently announced plans to review (and possibly overhaul) certain parts of our industrial relations system, including those parts relating to enterprise bargaining and casual employment, so I'm excited to wrap my head around new developments and keep my clients ahead of the curve.