She replaces founding partner Brett Cowell, who has served as chair since 2002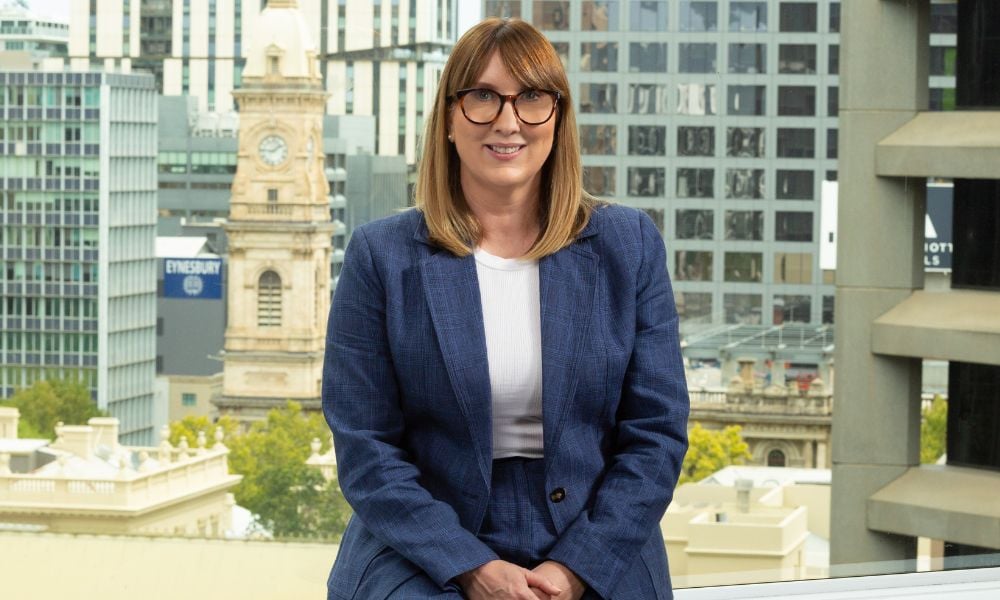 Corporate lawyer Megan Jongebloed (pictured) has joined commercial law firm Cowell Clarke as its new chair effective May 1, 2023. She will be replacing Brett Cowell, who has served in the role since 2002.
"Since I first stepped through the door at Cowell Clarke as a young associate, I have always felt encouraged and supported in my professional development," Jongebloed said. "It's a privilege to now be in a position to take a leading role in shaping the future direction of the firm and support our exceptionally talented team."
Jongebloed has over two decades of industry experience, having practised in commercial transactions and litigation even before she joined Cowell Clarke as an associate in 2008. She became a partner in 2013 and was appointed as the firm staff director in 2019, where she was responsible for directing the culture and career progression for Cowell Clarke's team of over 100 lawyers and administration staff.
Cowell, who in addition to being the firm's current chair is one of its founding partners, said Jongebloed brought a strong "people and culture focus" to the role.
"Megan has shown exceptional leadership ever since she joined our firm," Cowell said. "As well as possessing outstanding legal skills, business acumen, and the trust of her clients, she has a deep personal regard for her colleagues. She is someone who always leads by example and the ideal person to take over the reins as chair."
While he will step down as chair effective May 1, Cowell will remain in the firm as a director, focusing on his client advisory work and strengthening the firm's digital and technology and defence sectors.
Commenting on her latest appointment as Cowell Clarke's new chair, Jongebloed said: "I am honoured to be given this opportunity and for the trust placed in me by my fellow directors. I have very big shoes to fill and am very grateful for the support and mentorship of Brett Cowell. I am excited about what lies ahead.
"The people who make up Cowell Clarke and our culture will continue to be a key focus for me as chair," she added. "I want to ensure our diverse team and future leaders have a clear career path and feel supported on that journey just as I have been. When our people succeed, our clients succeed, and our firm succeeds."
Jongebloed will work closely with her fellow directors and managing director Rob Comazzetto in her new role. She will oversee Cowell Clarke's national sustainable growth strategy as the firm expands across South Australia and New South Wales.
In addition to her duties as chair, Jongebloed will remain as a director of the corporate and commercial division at Cowell Clarke, where she currently provides legal services to listed companies, start-ups, not-for-profit organisations, and clients in aged care and retirement living.
Cowell Clarke is also currently working on growing its digital offering alongside its full suite of traditional commercial law services. With offices in Sydney and Adelaide, the firm currently provides legal and commercial advice, legal digital solutions, and local and international support to clients in the digital and technology, property and infrastructure, agribusiness, financial service, retail, aged care, and not-for-profit sectors.