Here are the latest updates from Australia's courts and legal bodies as the coronavirus pandemic continues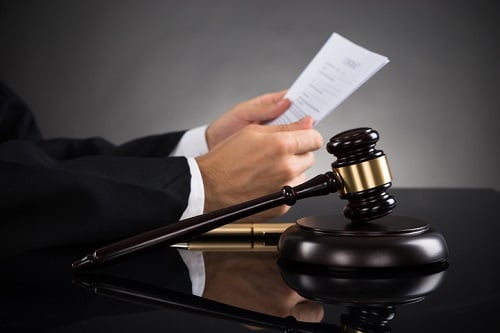 A majority of courts are resuming in-person hearings as restrictions continue to lift. The latest protocols are as follows.
New South Wales
The court provided the protocols for operations here as face-to-face hearings begin to resume.
The court announced on Tuesday its intent to resume jury trials in the Sydney District Court (Downing Centre), Parramatta District Court and Newcastle District Court beginning 15 June.
Chief Magistrate Judge Graeme Henson AM released a memorandum on 22 May regarding the listing arrangements for defended hearings involving persons in custody, calling for abandoned hearings to be finalised.
The court issued a fact sheet on the use of Microsoft Teams for hearings, mediations and conferences on Wednesday.
NSW State Coroner Teresa O'Sullivan announced that effective today, in-person appearances would be permitted for coronial hearings at the Lidcombe Forensic Medicine and Coroner's Court Complex
Victoria
The court listed its emergency protocols on judge-alone crimes involving mental impairment and unfitness to be tried, contravention of community correction order hearings, robing for hearings, the listing of criminal trials and trial by judge alone.
The court also issued notices with regard to the inspection of subpoenaed material through electronic means, and arrangements for certain divisions.
As per Practice Direction 6, the court is looking to utilise modified processes to increase its capacity to finalise child protection matters in the family division. It has also declared its intent to introduce readiness hearings.
Queensland
Supreme Court and District Court
The court released a notice on criminal proceedings for legal practitioners, and intends to gradually increase the listing of sentences.
Guidelines have also been released on how the courts will ensure the safety of jurors.
With the exception of criminal trials, all hearings involving children in custody will take place via video conference effective 15 June. All other proceedings will be held in person unless the magistrate permits appearances by video or teleconference.
This applies to Children's Court proceedings constituted by a magistrate as well.
Western Australia
Inquest hearings listed for 2 June and onwards will be move forward. On 5 June, the state coroner will preside over the June Call Over list.
South Australia
Beginning 9 June, all listing practices for court masters will recommence in the usual way, with all proceedings taking place in court in person unless alternative arrangements are made with chambers before the hearing. Matters listed up to 5 June will hold to existing protocols.
Effective today, all listing practices before court masters will revert to normal, with hearings taking place in court in person unless other arrangements are made.
Australian Capital Territory
Supreme Court and Court of Appeal
On Thursday, the court issued a practice direction indicating that jury trials will resume on 15 June.
Court of Appeal sittings in August will be held in the larger courtrooms 3 and 7. Parties have the option of appearing with in person on remotely.
The legal year may also be extended to 18 December.
Northern Territory
Supreme Court and Local Court
Jury trials will resume on 22 June, while pre-trial hearings, mentions and directions hearings will recommence in person beginning today.
On 15 June, public counters will reopen in the civil registry, the sheriff's office in Darwin and the court registry in Alice Springs.