Australian lawyers are one step closer to having a country-wide Legal Profession Uniform Law after the Law Society of WA has recommended the adoption of the legislation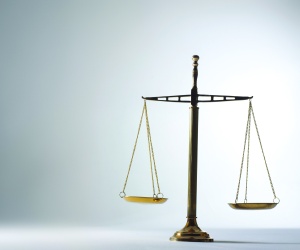 The Law Society of WA has recommended the adoption of the Legal Profession Uniform Law to the Attorney-General for Western Australia, Michael Mischin.
If he approved it, it would mean over three quarters of the country's legal practitioners will be operating under streamlined and seamless law.
New South Wales and Victoria have already signed up and enacted Uniform Law legislation that is set to commence in early 2015.
The
Law Council of Australia
has now welcomed the Law Society of WA's recommendation to the Attorney-General.
President-elect Duncan McConnel told
Australasian Lawyer
that the intention of the legislation is to eliminate the regulatory differences between states and territories that are impeding the profession both domestically and internationally.
"Participation by jurisdictions like Victoria, New South Wales and potentially Western Australia will help to ensure that lawyers operate under the same rules and professional standards; consumers have access to the same consumer protections; the market for legal services is open to all practitioners regardless of jurisdiction; and the regulatory system supports participation in the international legal services market," he says.
Lawyers across Australia will benefit because the Uniform Law would mean a single set of rules governing matters such as practising certificate types and conditions, admission requirements, CPD requirements, complaints handling processes and billing arrangements, he says.
It will also make it much easier for practitioners to move from one jurisdiction to another, both because of the common admission and practicing certificate requirements and because those who move will not be required to learn the obligations and regulatory requirements of the new jurisdiction.
If WA jumped on board, the move could encourage other States to sign up too, says McConnel.
"The Law Council…is hopeful the work done to-date by the Victorian and New South Wales Governments on the design of the legislation and regulatory framework will be seen by other jurisdictions as a good basis for considering the merits of participating in a consistent and integrated system of regulation."
Australasian Lawyer
asked Attorney-General for Western Australia, Michael Mischin, what he planned to do with the recommended legislation:
"I congratulate the Society on its work and will take advice on it. WA supports consistency of the laws governing the legal profession, but not at the expense of its sovereign entitlement to control and regulate for the benefit of its citizens and the proper administration of justice within its jurisdiction," he says.
McConnel of the Law Council says the current state-by-state system not only stands in the way of a nationally competitive legal profession, but it also creates a barrier to negotiating reciprocal access to international markets.
Such regulatory differences around the country have consequences for law firms of all shapes and sizes, he says.
"[They] impact not only on the established national law firms, they also have an impact on medium and specialist law firms that aspire to grow and establish a national presence, as well as the many smaller law firms that operate in border regions."