Concern growing over lawyers' wellbeing… Maurice Blackburn welcomes criminal offence proposals… Herbert Smith Freehills shortlists Community Engagement Awards…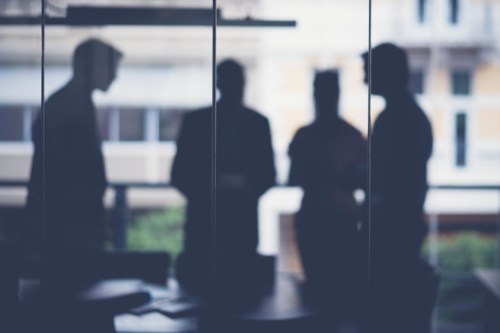 Concern growing over lawyers' wellbeing
Amid increasing concern about the wellbeing of lawyers, especially stress and substance abuse, a new report calls for action to tackle the issues.
The Path to Lawyer Wellbeing: Practical Recommendations for Positive Change has been published by the American Bar Association and several other groups and is described as the most comprehensive roadmap yet for the wellbeing of legal professionals.
ABA president Linda A. Klein says that the association has been working assist lawyers with substance abuse and mental health issues.
"Despite these efforts, sadly prior research clearly demonstrates problems persist for too many in the legal profession," she said "These task force recommendations represent renewed efforts by us and others to create additional policies and programs that will lead lawyers to a healthier and more satisfying life style, better representation of our clients and an improved system of justice."
Among the five key recommendations:
Identifying stakeholders and the role each can play in reducing the level of toxicity in the legal profession;
Eliminating the stigma associated with help-seeking behaviours;
Emphasizing that well-being is an indispensable part of a lawyer's duty of competence;
Educating lawyers, judges and law students on lawyer well-being issues;
Taking small, incremental steps to change how law is practiced and how lawyers are regulated to instill greater well-being in the profession.
You can read the full report
here
.
Maurice Blackburn welcomes criminal offence proposals
Maurice Blackburn Lawyers says recommendations to reform Australia's criminal justice system send powerful messages about abuse within institutions.
The firm's abuse law principal Michelle James says that the stories heard by the Royal Commission show the extent to which institutions have ignored abuse and a stronger approach is necessary to ensure that is changed.
"For decades institutions have chosen not to act on abuse allegations, and the consequences of this inaction for abuse survivors has been devastating," Ms James said.
She added that religious institutions in particular have put their reputations ahead of doing the right thing.
"We must send a strong message that not only are such failures completely out of step with community expectations, they are also out of step with the law, with serious consequences for not acting on abuse allegations or concerns," she said.
The proposed changes would include making failure to report in religious confessionals a criminal offence.
Herbert Smith Freehills shortlists Community Engagement Awards
Six projects have been named as potential winners of Herbert Smith Freehills' Community Engagement Awards in India.
The shortlisted individuals/teams are:
For community investment through legal work: Legal Aid Clinic, Legal Services Clinic and Antashchetana
For community contribution through volunteering: Law School 101, Kaalitales Project and Puler
The awards are an extension of the law firm's work with Indian law schools in connecting law students with social projects.