Chief executive explains why the combination boosts the leading Western Sydney firm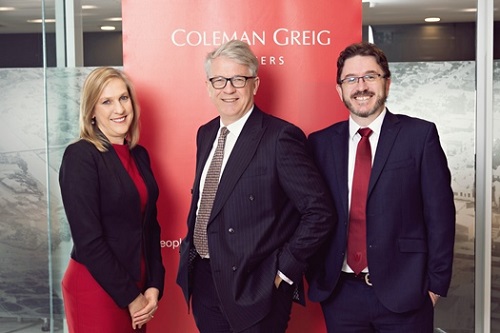 Coleman Greig Lawyers has boosted its service offering with the integration of tax-specialist law firm Argyle Lawyers.
The combination, which took effect on Monday, expands the firm's expertise in federal, state and international tax advice, negotiation and risk management, and superannuation and trusts, it said. Argyle Lawyers specialised in servicing private clients, including in their taxation, superannuation, estate planning, trusts, dispute resolution, corporate law, property law, and family law needs.
With the combination, Peter Bobbin, principal lawyer at Argyle Lawyers, has brought his team to Coleman Greig. They will, however, continue to operate from the current Argyle Lawyers office in Sydney, adding another location to Coleman Greig's network that includes offices in Parramatta, Norwest Business Park, Penrith, and Campbell-Macarthur.
Warrick McLean, Coleman Greig chief executive, said that the integration of the two firms is a "significant milestone."
"We are both solutions-focussed, and combined, we significantly strengthen our commercial and personal suite of services. Having the Argyle team within Coleman Greig offers clients access to the 2015 Tax Institute Advisor of the Year (SME) as well as an accredited specialist in taxation law and dual qualified lawyers/chartered accountants who can provide advice on a national level," he said.
He said that the focus was to acquire "high-powered, tax-focused skills," but the combination also gives Coleman Greig clients "proven support in superannuation and asset protection, as well as personal and business succession."
Bobbin highlighted Argyle's reputation when it comes to taxation. Joining Coleman Greig allows him and his team supercharge their practice, he said.
"Being at the forefront of our field has allowed us to be an influence on taxation and other laws that impact on the lives and well-being of people and commercial entities," he said. "We are regularly appointed as key managers of ATO audits and disputes where we can add significant strategic insight."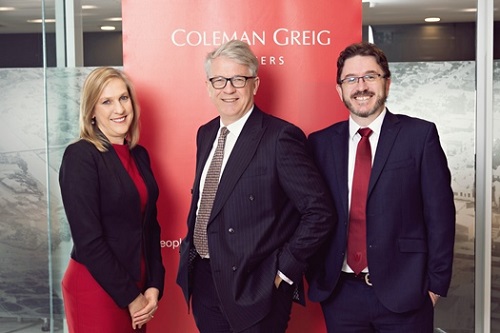 L-R: Coleman Greig Lawyers' Caroline Hutchinson, principal/director; Peter Bobbin, principal lawyer; and Malcolm Gittoes-Caesar, principal/director.