The promoted partners represent each of the firm's core sectors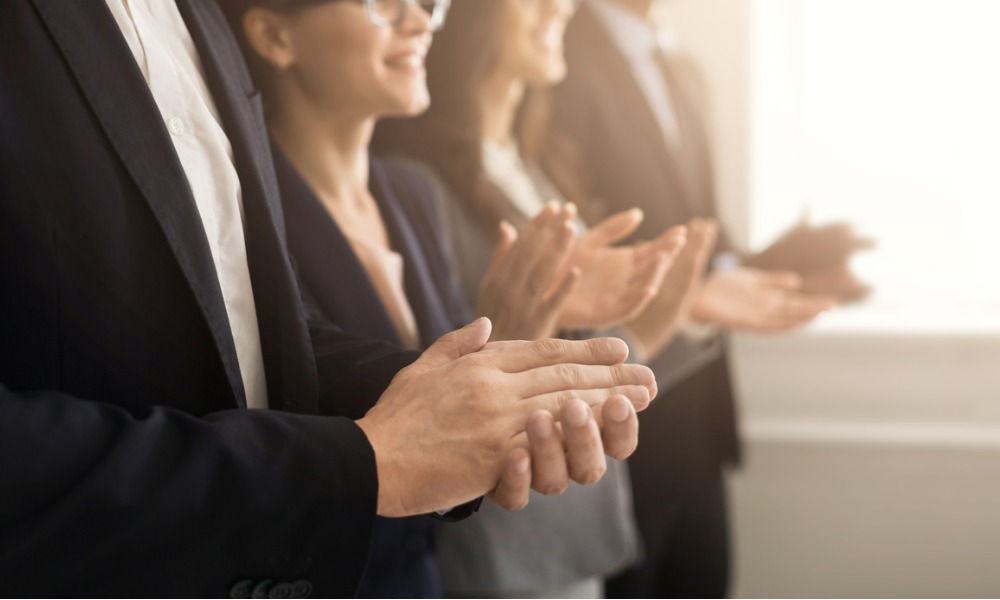 Global law firm Clyde & Co has announced the promotion of 23 equity partners across its global network, effective 1 May 2022.
The promoted partners represent each of the firm's core sectors and each of its regions. There are 14 promotions in insurance, five in projects & construction, three in energy, marine & natural resources, and one in aviation.
Eight of the promoted partners are based in North America, seven in the UK, five in the Middle East & Africa, two in continental Europe and one in Asia Pacific.
For the second time in three years, over half of the promotions are women.
"We are a firm that has always valued growth, for the benefit of our people and our clients," said Carolena Gordon, Clyde & Co's senior partner. "While we are very proud to regularly welcome new partners and colleagues from outside the firm, it is particularly satisfying and important to be able to promote exceptional talent from within. Our diverse 2022 team of new partners have all displayed the legal skills, client focus and technical expertise that we expect from our people, but they have also demonstrated the collegiality, leadership skills, drive, and empathy that we look for in our partners and leaders."
Daniel Lever is the firm's first projects & construction partner in the United States while in the UK, its energy, marine and natural resources practice is strengthened through the addition of three female partners – Marta Jarque Branguli, Giovanna Cabbia and Marie-Anne Moussalli – providing both transactional and disputes services to these sectors.
In Canada, the promotion of insurance lawyer Noémie Bégin to partner in Montreal follows the opening of an office in Vancouver last year, in which the firm expanded its presence into the west of the country.
The three partner promotions in Johannesburg – Ina Iyer, Thomas Lawrenson and Christopher MacRoberts – mark a significant expansion for the firm in South Africa where it now has 19 partners and 50 lawyers in total across its Johannesburg and Cape Town offices.
In Paris, the promotion of Olga Jefremova comes as the firm this year celebrates 30 years since it first opened an office in the city and in continental Europe.
Since the start of the last financial year in May 2021, Clyde & Co also made 20 partner level hires, including nine in North America, four in the UK, four in APAC, two in Europe and one in MEA. Growth also came through the opening of offices in Vancouver, Phoenix, Denver and Las Vegas, and the agreement of a merger with UK-headquartered law firm BLM.
Promoted to Equity Partner
APAC
Vanessa Lim, Singapore (Insurance)
Europe
Olga Jefremova, Paris (Insurance)
Luis García Suárez, Madrid (Projects & Construction)
MEA
Roshanak Bassiri Gharb, Dubai (Insurance – Corporate)
Ina Iyer, Johannesburg (Insurance)
Thomas Lawrenson, Johannesburg (Insurance)
Christopher MacRoberts, Johannesburg (Insurance)
Jonathan Parker, Doha (Projects & Construction)
North America
Noémie Bégin, Montreal (Insurance)
Jared Clapper, Chicago (Insurance)
Meghan Goodwin, New Jersey (Insurance)
Lisa Henderson, Los Angeles (Insurance)
Matthew Harvey, San Francisco (Insurance)
Daniel Lever, Miami (Projects & Construction)
Nena Mashaw, Washington D.C. (Insurance)
Alexander Ross, Chicago (Insurance)
UK
Marta Jarque Branguli, London (Energy, Marine & Natural Resources)
Giovanna Cabbia, London (Energy, Marine & Natural Resources)
Laura Coates, London (Projects & Construction)
Nicholas Harding, London (Aviation)
Christopher Leadbetter, London (Projects & Construction)
Marie-Anne Moussalli, London (Energy, Marine & Natural Resources)
Andrew Tolmie, Edinburgh (Insurance – Casualty)