Law firms, legal departments expected to hire in 2019… Ashurst advises on Sydney boutique hotel acquisition…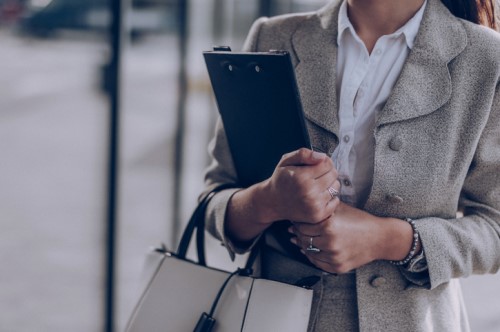 Mahoney Smith has joined Clyde & Co in Brisbane as special council in the hospitality and real estate practice.
She joins the firm from Dentons where she was a director in the Brisbane office. Her previous experience includes DibbsBarker as a partner and DLA Piper.
With extensive experience in the hospitality and real estate sectors over 15 years, Smith has advised on hotels and other projects across Australia, New Zealand, and the wider region.
"Her technical excellence, commercial acumen and consummate professionalism together with the recent appointments of Cameron in Sydney and REIT expert Hailing Liu in Singapore exponentially increase the depth, capabilities and expertise of the senior ranks of our regional hospitality and leisure team," commented Ben Hirasawa, head of hospitality, Asia Pacific at Clyde & Co.
Law firms, legal departments expected to hire in 2019
Almost half of lawyers say their law firm or company legal department will increase headcount in 2019.
A survey of lawyers in the US by specialist recruiter Robert Half Legal reveals that 47% expect expansion, 36% expect only vacancies to be filled, 13% no change, and 3% reduction.
The top driver for the hires will be litigation (32%) followed by privacy, data security and information law (12%). General business/commercial law
and ethics/corporate governance tied for third place, with each category receiving 11% of the response.
Ninety-one percent of lawyers said finding skilled legal professionals is somewhat or very challenging; and 40% of respondents said that a shortage of qualified candidates is the greatest challenge their law firm/company faces when hiring.
"In today's environment, job seekers with superior legal skills, business acumen and advanced technical knowledge are receiving multiple offers. Employers that offer competitive pay and perks will be better positioned to attract top candidates," said Jamy Sullivan, executive director of Robert Half Legal.
Ashurst advises on Sydney boutique hotel acquisition
A team from Ashurst has advised GA Group's Crystalbrook Collection Hotels and Resorts on its acquisition of a Sydney boutique hotel.
The Little Albion boutique hotel is one of Australia's newest boutique hotels, developed and designed by Paul Fischmann, founder and owner of 8Hotels.
The Ashurst team was led by co-head of real estate in Australia, Pauline Tan and supported by senior associate Emmy Ko and lawyer Joy Yi.