For Jack Newton, "being too much on the inside" can keep people from seeing unique opportunities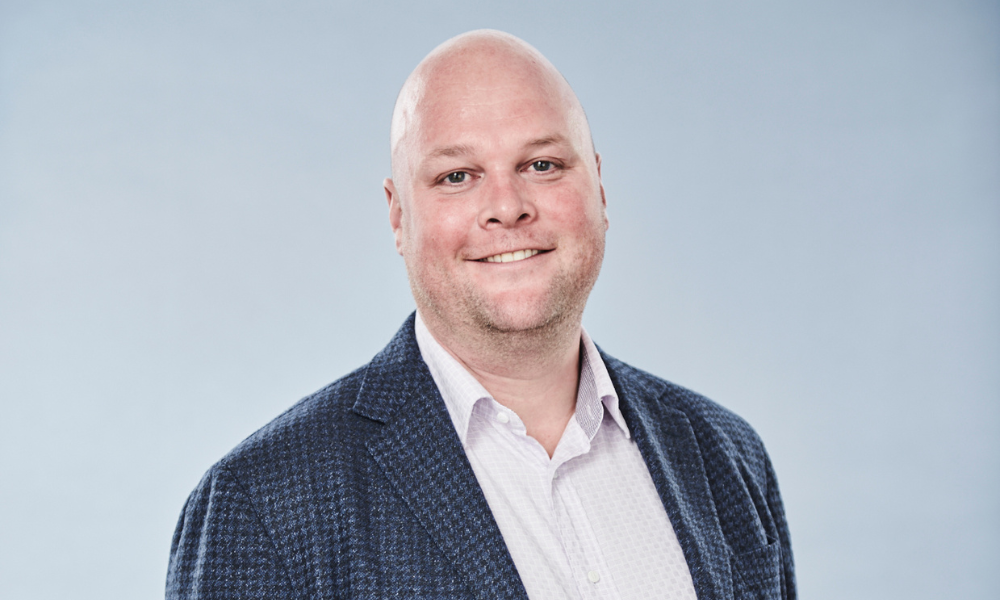 It was seeing the potential of cloud computing back in 2007 that got Jack Newton involved in the legal profession. A friend who worked for a major Canadian law firm clued him in onto the ripeness of the profession for technological development, and Newton was off to the races as he launched legaltech firm Clio.
Since then, Newton has seen the company expand worldwide, and earlier this year, Clio reached Australian shores, launching in Sydney with Denise Farmer as APAC GM. Over the past 15 years, Newton's vision for Clio has evolved from just addressing basic problems to addressing gaps in access to justice.
In the first half of this two-part Q&A, Newton discusses how he got his start in the legal profession, and the biggest challenge he faced since launching Clio in 2008.
How did you get into working with the legal profession?
I was really kind of an outsider – to start with, my background's in computer science, and I consider myself a bit of a technologist. Back in 2007, I saw a key development in technology, which was the advent of the cloud; what was obvious to me was the cloud was going to be disruptive to many industries and transform many industries at a really foundational level. I reached out to a childhood friend, who ended up being my co-founder in Clio, and I asked him which industries he thought might be amenable to adopting the cloud and seeing some level of transformation with cloud computing. At the time, he was working at Gowling (WLG), which is one of Canada's largest law firms, and he helped identify legal as a market that was really ripe for transformation.
We started developing Clio and focused on solo and small firm practitioners in the legal market. because we saw what a huge opportunity there was for lawyers to better adopt technology – to not only make themselves more efficient, more productive and more compliant, but also to deliver better client experiences. And we saw that the truly disruptive aspect of cloud computing was not just taking what existed at the time in terms of on-premise solutions and translating that to the cloud, but really fundamentally opening up a brand new opportunity for how lawyers could interact with and collaborate with clients online. We saw that as a very clear opportunity back in 2007, which was pretty early in the days of cloud computing, started developing Clio and launched Clio officially in in 2008; and 15 years later, Clio is the most widely used legal practice management platform in the world.
What has changed in your original vision for Clio?
I think the vision has become more expansive over the years as our ambitions have increased. In the early days of Clio, our ambition was really to see if we could solve a basic set of customer problems and if we could be successful in charging customers for that value that we're delivering. So the ambitions were pretty humble to start with.
As soon as we launched Clio, we saw that we really struck a nerve in terms of lawyers looking for something that is easy to use, powerful and well designed, which a lot of the software at the time was not. Lawyers were used to being frustrated with hard-to-use software that was quite expensive and quite complex. Our mission has now expanded to something which sounds pretty audacious but it's something we really have a lot of conviction around – which is to transform the legal experience for all.
We see this huge access to justice gap with legal where the vast majority of people that have legal problems do not see resolution of those legal problems with the help of a lawyer. And we see technology as really being fundamental – enabling technology that will help lawyers expand their reach, expand their impact and help address more of the demand that we see in legal services. And our team is deeply motivated to see through that mission, even though it may be and will be a mission that we are in the pursuit of for years to come.
As a non-lawyer, did you face any kind of resistance or pushback as you made your foray into the area of legaltech?
No – if anything I actually saw really open arms in the industry in the early customers and collaborators we've worked with. Because I think what legal and what a lot of industries really benefit from is when there's true cross pollination and collaboration with different disciplines. And often, an outsider can see a solution to a problem that is not obvious to the people that are deeply entrenched in the problem. I think sometimes being too much on the inside of a problem prevents you from seeing an out-of-the-box solution and opportunity. So I found the [legal] community to be very welcoming and really hungry for a solution to some of the problems that had been entrenched for decades prior to Clio coming to the market. This is contrary from what you hear about from some people in terms of the reputation of the legal community being a little bit more insular.
What was the biggest challenge that you've face since launching Clio?
The biggest challenge when we launched Clio was getting lawyers and regulators of lawyers comfortable with the idea of cloud computing and with the idea that storing your data in the cloud could not only be just as secure as on-premise computing, but more secure in many cases than on-premise computing. We realized very early right after launching Clio that we were going to get dragged along by this narrative that the cloud is insecure. And there was, at the time, a bunch of on-premise vendors and consultants and others that kind of had their livelihoods caught up and entrenched in the way of on-premise computing; they had no interest in seeing cloud computing succeed. So they were deliberately creating a lot of swirl around cloud computing, a lot of fear, uncertainty, and doubt around the idea. And we realized we would either get dragged along by that narrative, or we could lead the narrative in in a thought leadership kind of way and help chart a course for what cloud computing and safe cloud computing could look like for lawyers.
So we started a campaign, a thought leadership where I got out on the speaking circuit and spoke at every conference I could elbow my way into across North America and even around Europe to speak about the security and ethics of cloud computing. We wrote white papers, and we formed the Legal Cloud Computing Association, or the LCCA, which was basically a consortium of cloud computing vendors. And we were really trying to accomplish two things: one was just educating the market about what kind of due diligence you should perform when you're selecting a cloud computing provider. We created a set of standards at the LCCA for cloud computing providers to meet in order to be regarded as secure and to meet the expectations of the due diligence questions that lawyers should be asking of a potential cloud computing provider.
We also lobbied and helped inform the bar associations and the law societies around the ethics opinions for cloud computing. They were starting to issue ethics opinions on cloud computing at a variety of our associations, including the North Carolina State Bar Association, which issued the first ever ethics opinion on whether cloud computing is ethically acceptable to use or not. And we really helped educate that ethics committee on how cloud computing works. This was all brand new in 2008, 2009, and we helped guide them, thanks to being educated on the topic, to a very positive ruling on the ethics of using cloud computing and that it was, in fact, ethical to use cloud computing for a law firm as long as a law firm undertook a reasonable level of due diligence on selecting a cloud computing provider.
So without question that that was the main obstacle we had to overcome. And in 2008, we made what certainly sounded like an audacious claim, which was that cloud computing is more secure that on-premise computing for the average law firm. And we believed that deeply in 2008.
And I think what the last 15 years has really proven is, that is the case. If you look at where the majority of data breaches happen, where ransomware happens, it's with law firms trying to manage their own data and their own security with on-premise systems. And it's just a very expensive and hard problem to solve. And ultimately, trusting a cloud computing provider that can invest more resources and the millions of dollars that requires to do that is the path that most law firms have realized that the best path for them.
We spent 12 years leading up to the pandemic really educating the [legal] space about the security and ethics of cloud computing. But I would say, it was leading edge law firms and innovative law firms that were moving to the cloud in 2019. And what the pandemic helped accelerate was basically a decade of digital transformation and cloud adoption where by the end of 2020, every law firm realized that the cloud was basically table stakes. And the discussion around whether the cloud is secure or not basically ended because people realized the cloud is secure, there's been 20 years of technology invested in the cloud.
Security is never absolute – security is always a risk assessment and a risk balancing exercise. I think most firms realized that on the balance, everything that was on premise is a liability and a risk to them, whether that's on-premise software, physical documents, storage, or file cabinets full of legal documents. The pandemic proved that if you can't get access to your data digitally, you're creating a huge risk for your business continuity, whether it's a pandemic or natural disaster, or something else that separates you from your physical location.
In part two, Newton talks his greatest achievement, and what he's looking forward to on the holidays.