Promotions at HFW, Eversheds Sutherland… Weil team in Asia advises on major education move…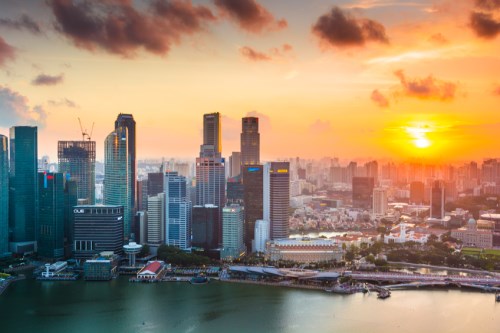 Clifford Chance exits Bangkok, Jakarta amid APAC refocus
Clifford Chance is to refocus its Asia Pacific region on its Singapore hub with the closure of its Bangkok office and the end of its Indonesian alliance.
The global firm opened in the Thai capital more than 20 years ago but says that the decision to close the office in the next 15 months is driven by client demand for fast, efficient legal services. It says it can deliver that by investing more in its Southeast Asia hub.
The end of the alliance with Linda Widyati is a different matter, as Ms. Widyati is retiring later this year, Legal Business reports.
Promotions at HFW, Eversheds Sutherland
Two more global firms have announced promotions, mostly in Europe.
Holman Fenwick Willan
has three new partners and four legal directors with Hong Kong's Lee Tam becoming legal director, the only promotion in the region.
Meanwhile, Eversheds Sutherland has announced its first round of promotions since the merger of its two legacy firms, with 20 lawyers making partner.
Most of the promotions (14) are in the company commercial practice group, ten are outside the UK and six are women. Paul Maloney in Hong Kong is the only Asia Pacific lawyer among the round.
Weil team in Asia advises on major education move
A team from Weil in Hong Kong and the US is advising a consortium including Barings Private Equity Asia and the Canadian Pension Plan in taking one of the world's leading premium schools organizations private.
The U$4.3 billion deal will see Nord Anglia Education Inc. become a private company.
The Weil team is being led by Asia Pacific managing partner Akiko Mikumo along with a Hong Kong-based team of corporate counsel and associates; together with US-based partners and associates.