Slater & Gordon posts half year loss of almost half a billion… KWM China elects new chairman…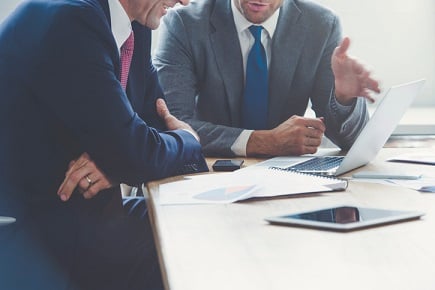 Clients want to work with fewer law firms survey reveals
Clients are seeking to reduce their legal spend by cutting the number of law firms they use and are using data and technology to do so.
A report from Bloomberg Law and US trade association The Buying Legal Council reveals that corporates that use procurement professionals to reduce their legal spend are being successful in achieving their goals.
"The survey results confirm the accelerating trends relating to heightened competition in the legal market," said Scott Mozarsky, President of Bloomberg Law and Bloomberg BNA's Legal Division. "In a market that is dealing with disruptive factors ranging from new technology to increased global consolidation among service providers, in-house legal departments and outside law firms are looking for ways to become more efficient and effective, including putting in place systems that deliver superior business intelligence and create efficiencies in their everyday work."
Clients intend to reduce the number of law firms they are using and the priority for the next 12 months is consolidation of their list of preferred legal services suppliers.
"The increased use of procurement initiatives by businesses when considering their legal services needs is both a fact of life for the legal industry and indicative of smart corporate management, appropriately focusing on quality of service and cost management," said David Scherl, chairman of law firm Morrison Cohen.
"From the law firm's perspective, it should be embraced as a way to communicate your law firm model, including its service offerings and value proposition. Ultimately, it provides those shops that can take advantage of the process an opportunity to differentiate between their firm and their competitors," added Cohen.
Slater & Gordon posts half year loss of almost half a billion
Australian listed law firm Slater & Gordon has posted a loss of AU$425.1 million for the first half of its 2016/17 financial year.
Most of the loss is due to a $350.1 million impairment charge resulting from its acquisition of Quindell's insurance claims business; but weakened performance in the personal injury claims operations in Australia and the UK also took its toll.
The large loss is an improvement of 56 per cent compared to the same period of the previous year but revenue was down 34 per cent to $322.7 million.
Group MD
Andrew Grech
commented that the firm is in transition but that, despite improvement, the transition was taking longer than expected while revenue growth has been lower.
"The full impact of the performance improvement initiatives will take time," Grech said.
KWM China elects new chairman
Zhang Yi has been elected chairman of KWM China 5th Management Committee.
The firm's Partners Conference was held recently in Beijing and was attended by partners from across the firm's global footprint, including managing partners from the Australia partnership.
Zhang Yi headed the China practice's Shanghai office for several years and is now co-chief executive of the Hong Kong office.