Dentons helps support youth mental illness organisation… Lawsuit accuses Apple of slowing down iPhones…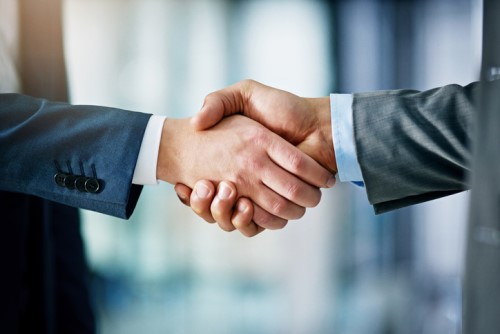 Clayton Utz partner appointed Honorary Consul for Canada
Clayton Utz environment and planning partner Brad Wylynko has been appointed as Honorary Consul for Canada in Perth.
He succeeds Roger Blake who has held the role for two decades. The role is appointed by the High Commission of Canada in Canberra and has jurisdiction across Western Australia.
Wylynko emigrated from Canada to Perth in 1999 and says that he is proud to be appointed to the role which he believes is testament to the strong bond between Canada and Western Australia.
"There are clearly many commercial synergies between Canada and WA across many industries, however, we also share many other commonalities in our histories and links to the Commonwealth, our politics and our people despite the great physical distance between us," he says.
Dentons helps support youth mental illness organisation
A team from Dentons Lawyers Network in Sydney partnered with Westpac Group's Youth Network to take part in an event supporting mental illness organisation Batyr last week.
The scavenger hunt event saw teams from several Australian corporates competing across Sydney's CBD to find and solve clues.
"Mental illness is of particular concern in the legal profession and encouraging discussion is a critical step in maintaining mental wellbeing," said Co-Chair of Dentons Lawyers Network, solicitor Edward Gregory.
Each of the five locations focused on one of batyr's five tips for mental wellness, including a group session of laughing yoga in Martin Place with more than 100 young professionals.
"Our intention was to organise an informal and fun event for young professionals that would break down the stigma surrounding mental illness and promote open discussion among friends and colleagues, something we certainly saw last Thursday night," added Gregory.
Lawsuit accuses Apple of slowing down iPhones
Canadian law firm Rochon Genova LLP is representing users of Apple iPhones in a class action lawsuit alleging what is known as 'throttling'.
In a smartphone context, throttling is the intentional slowing down of a device in the hope that users will upgrade to newer models. This case claims that users of iPhone 6, 6 Plus, 6s, 6s Plus, SE, 7, and 7 Plus saw their devices affected through software updates delivered in 2016.
It's alleged that users believed they should update their devices for security reasons, but that the slowdown was not something they were made aware of.
"By intentionally substantially slowing iPhones, Apple not only interfered with users' personal property, but they did so while keeping consumers totally the dark" said Joel Rochon, partner at Rochon Genova LLP, who represents class members. "Being the dominant smartphone company in Canada and around the world, Apple should not only know better, but must be held accountable—especially where it is alleged they substantially slowed iPhones and then encouraged customers to spend money on upgraded products."
None of the allegations has been proven in court.