William Howe talks the "tremendous" transformative potential of AI particularly for the legal profession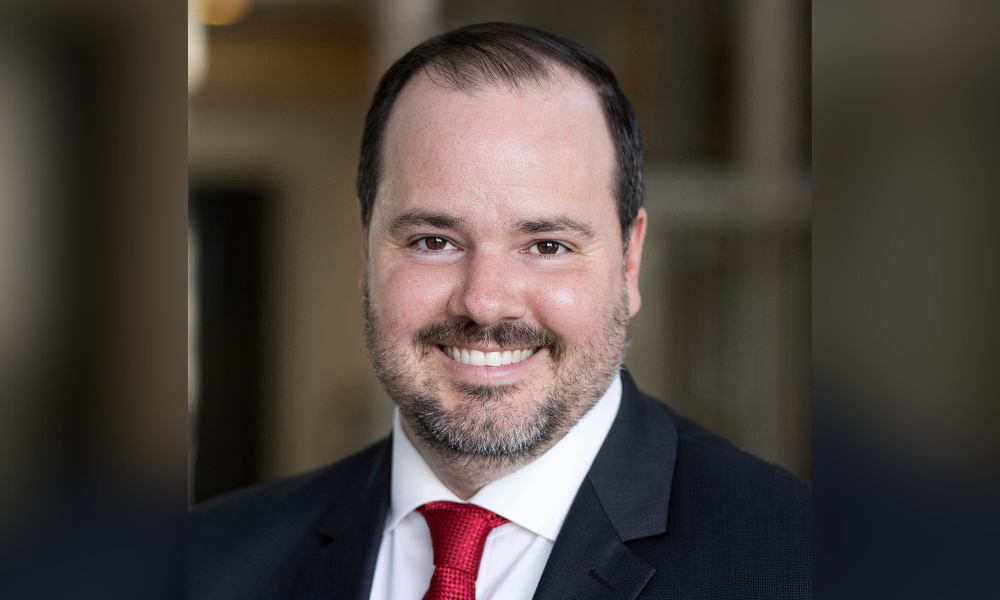 The rise of generative AI may have inspired a mixed reaction across the board, but for Clayton Utz forensic technology director William Howe, this technology has "tremendous potential" to transform the industry of law.
Howe has played key roles in the development of products that incorporate ChatGPT for the legal profession, including an ESG tool that can summarise climate change law. While he acknowledges that lawyers needs to remain aware of the risks associated with this advancement, he's keen to welcome what AI can do for the legal profession.
In this interview, Howe discusses the sophistication of AI-fakes, the crucial role of in-house legal teams, and the biggest myth about AI he'd like to debunk.
What sparked your interest in the field of AI, particularly AI in law?
It's fascinating to witness AI's rapid growth. AI, in particular generative AI, holds tremendous potential to transform many industries, including law. The legal profession is in a time of significant change and there's an explosion in demand for tech-enabled legal services. At Clayton Utz, we've proven market demand by developing AI-related products that meet our clients' needs – it's very exciting to be a part of this.
You've helped to develop some important products that utilise ChatGPT effectively for the legal profession – what can you tell us about these products?
We have a number of tools developed and in the pipeline (for internal and client use), but I can tell you that one of our key products is an ESG tool that summarises climate change case law for our environmental and sustainable development team. The tool uses an AI product to pull out key points, followed by generative AI to draft the summary in a structured and clear way. The summaries are of course always reviewed by humans, but the tool frees up our lawyers' time significantly to focus on client matters.
We also have a tool called Obligations Navigator that uses generative AI to validate and produce Obligations and Controls registers. Generative AI is beginning to understand the law itself. Additionally, we have enhanced our 'AcCUrate' tool, used to help clients validate and remediate employee payment issues, with AI that processes industrial instruments and generates validation code automatically and reviews for issues including wage compliance unreasonable overtime risks. This is already being used to reduce cost and speed up results.
For all these applications, lawyers review each output before it is used; although there are ways to improve the quality of the output, the technology is far from being trustworthy.
What's the biggest myth about generative AI that you'd like to debunk?
Be careful about judging the technology based on current state. There are countless engineers around the world who are advancing this technology, so it's highly likely that at least some of the current limitations will be overcome. With AI's evolving capabilities, we must prepare for what's coming, rather than focusing on its present state.
In your opinion, what does the legal profession need to know about generative AI and its role in the industry?
The legal profession needs to be conscious of the legal risks. There's a lot of experimentation happening with generative AI, so it's important for lawyers to advise their stakeholders to ensure safety and mitigate the risks throughout the process. The experimentation is happening right now so there is a sense of urgency around this.
With the recent prevalence of AI fakes, what are the most significant AI-related risks lawyers need to keep an eye on?
With its rapid rise, AI-fakes are quickly becoming increasingly sophisticated. Creating false images, texts, or videos is also easier and more accessible than ever. There's a real risk here in law, particularly when it comes to evidence.
In-house legal teams should also be a key part of developing risk frameworks for generative AI as without it, some nuanced, and potentially novel, risks will slip through.
What's been the best thing about the rise of AI for you?
The rise in AI is the most incredible tech advancement I've seen in my career and witnessing its progress has been fascinating. As humans, we are now looking at AI feeling slightly humbled. It has transformative potential in our lives so it's important we recognise this (while remaining cautious of the legal issues that can arise).
What are some future trends you're predicting for where generative AI could go?
No one knows with certainty where generative AI is heading, so I can't predict its future. There are a range of possibilities however – it could continue to accelerate rapidly and lead to Artificial General Intelligence (AGI), or its progress could plateau (for now or for good). One area I'm more confident in predicting is that software companies are working very hard to integrate generative AI into their products. It will likely become a standard feature rather than a standalone product.