The firm also has a new special counsel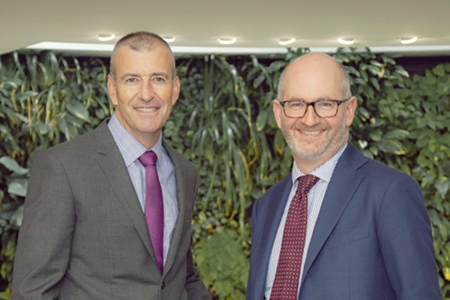 Two lawyers have joined the Carter Newell partnership in the firm's latest promotion round.
Also included in the appointments are a special counsel, a senior associate, and a new associate.
Promote to partner are Mark Kenney and Ben Hall. The firm's new special counsel is Lara Radik, and its new senior associate and associate are Amy Heselwood and Tom Pepper, respectively.
"The elevation of these five talented lawyers highlights our commitment to promote from within and to continue to develop our eastern seaboard offices. These elevations strengthen our offering to provide the highest level of service and specialist knowledge to our clients," said Paul Hopkins, Carter Newell senior partner.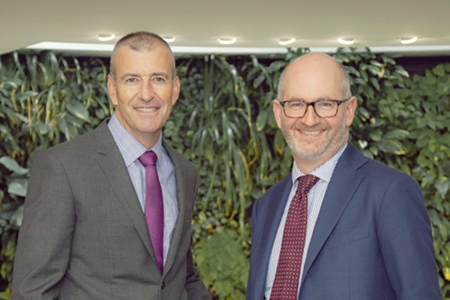 Mark Kenney and Ben Hall
Kenney, elevated from special counsel, is a member of the firm's construction and engineering group in Brisbane. He has particular expertise in advising on front-end matters in large-scale infrastructure projects, including contract negotiation.
"Our construction and engineering practice is one of the largest along the eastern seaboard. As a specialist practice, we continue to be appointed on very significant front-end construction work and back-end large scale litigation across the mining, infrastructure and construction sectors," Hopkins said.
Hall, a member of the firm's insurance group in Melbourne, is also promoted from special counsel. His elevation is a result of the firm's drive to grow its eastern seaboard offering, Carter Newell said. The senior lawyer was appointed last year as the firm's leader in Melbourne.
Radik specialises in workplace and industrial relations and workplace health and safety. Heselwood is an expert in complex, multi-party disputes. Pepper has a focus on professional indemnity, D&O and management liability insurance.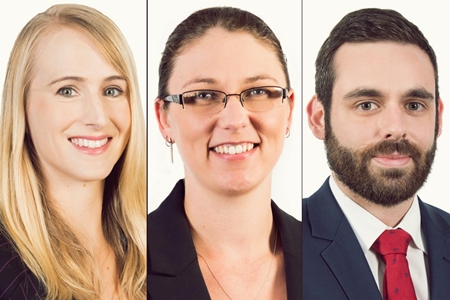 Lara Radik, Amy Heselwood, and Tom Pepper
Carter Newell, which has offices in Brisbane, Sydney, and Melbourne, was recently crowned the State/Regional Law Firm of the Year at the Australasian Law Awards.