Lucinda Browne believes that the COVID-driven "new normal" is better than the "old normal"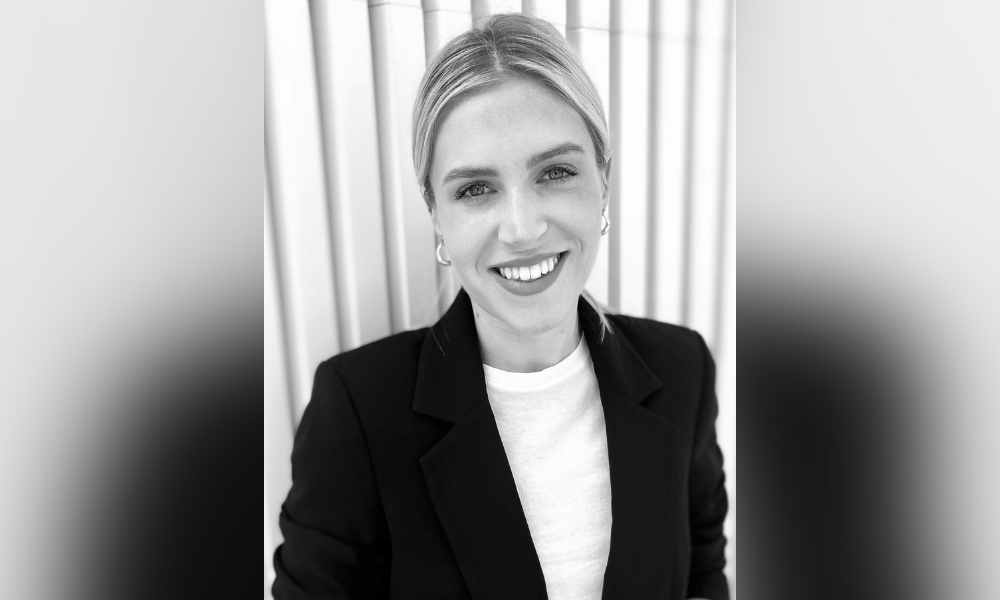 Lucinda Browne started out with an interest in history and curatorship, but the process of studying human societies unearthed a curiosity in the role of the law. Corporate law in particular became a draw, and she eventually found her niche in working with startups.
As the senior legal counsel for Brighte Capital, Browne believes that she is in a position aligned with her desire to make a difference through the law. While the pandemic years have been challenging for the profession, she sees the "new normal" as being "even better" in some ways than the "old normal."
In this interview, Browne talks using the law to innovate and create, the importance of vulnerability and psychological safety in the workplace, and what the legal profession is capable of.
What made you choose a career in law, and what's your favourite part of the job?
To be frank I stumbled into it! After starting in history and curatorship, I found I was drawn to knowledge and wanted to better understand the structures and institutions of our own societies, the law being a fundamental one, and how they'd grown and changed. I began in mergers and acquisitions and capital markets and slowly transitioned my way into startups, where I get to work with business stakeholders as a trusted adviser and use the law to innovate, create new things and look at problems and products in different ways.
The thing I love most about this is that, without being trite, I can "make a difference" with my legal skills. I am extremely values driven, which is reflected in the way I have approached the last few years of my career. My favourite part of the job is ultimately knowing that I work for a company, Brighte, that has a vision and mission to reduce carbon emissions that I am both proud of and energised by.
What has been your proudest accomplishment in the last year or so?
It's obviously been a strange and difficult few years, but something I'm proud of is the almost-seamless transition my team made to remote working. It's no small feat, as all would know, and people have adapted with varying degrees of success. But better than success is when people don't just accept but thrive and own the new environment. My team and the company as a whole have done this exceptionally well, and our "new normal" is even better than the 'old normal' of pre-COVID, with the realities of life and the flexibility of work providing a more understanding and supportive workplace environment.
What's the biggest lesson you learned in the past year and what advice can you give fellow lawyers about it?
Vulnerability and psychological safety in the workplace are everything. The best leaders I've worked with are authentic, vulnerable, have high maturity around feedback and robust debate, and are exceedingly ethical and empathetic. I've seen how this results not just in increased productivity and innovation when people aren't afraid of retribution for speaking out or taking (calculated) risks, but also the increased happiness and engagement of the individual where this is present. Traditionally, vulnerability and psychological safety have been absent in a lot of legal environments.
While I think the profession has come a long way here, there is still a long way to go before it catches up with business, particularly startups and scale ups on this. It's a real opportunity for the profession to focus on in my view. We have young lawyers leaving firms and the profession in droves and the lack of these attributes in the workplace play a part in that.
We're (hopefully) finally stepping out of the shadow of COVID-19 – what do you think has been the pandemic's most important effect on the legal profession?
My hope is that the pandemic has shown the legal profession it is capable of faster change than it is used to or often comfortable with. Remote working, interim measures around signing of documents and such have been huge leaps forward than may otherwise have occurred. I'm really hopeful that these have been lessons for the profession that change is exciting and positive.
What challenges can we expect in the industry as we transition to the "new normal"?
It's hardly ground-breaking to say that the speed of change is increasing, not just progressively but exponentially. Historically, we know the legal industry has been slow to change and I think this pace will prove a challenge for the legal fraternity as a whole as well as for our legal structures.
That said, it also offers an incredible opportunity for us as lawyers to demonstrate flexibility, dynamism and accessibility in the law by increased pace of action and willingness to adapt. We're already seeing this, and I expect it will continue.
Lucinda Browne is one of the judges for the 2022 Australasian Law Awards.