Three new special counsel and four new senior associates are welcomed as the firm focuses on technical expertise and client service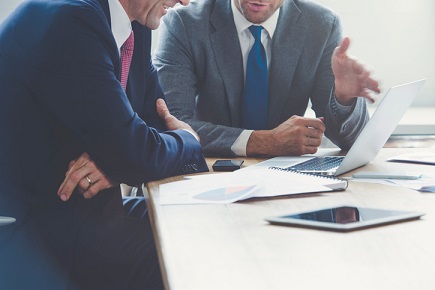 Barry.Nilsson. has strengthened its insurance and health and family law teams with the appointment of new special counsel, senior associates, and associates.
Promoted to special counsel in the insurance and health team were Sue Myers, Nick Robson, and Gillian Sheppard.
Also in the insurance and health team, the firm promoted Nathan Buck, Elizabeth O'Connor, and Ngaire Wegner to senior associate. Barry.Nilsson. also welcomed family law expert Aisling Clifford, who joined the firm from Westminster Lawyers, as it expands its Melbourne family law team.
Elevated to associate in the insurance and health team were Ashlee Bonanno, Daniella Christodoulou, Kingsley Grimshaw, and Venessa Werynski. In the family law team, Ashlee Bonanno, Daniella Christodoulou, Kingsley Grimshaw and Venessa Werynski have been promoted to associate.
Don Leembruggen, the firm's managing partner, said that feedback from clients about their latest promotions has been outstanding. He said he is confident that the firm has the right people in place for its nationwide expansion.
Barry.Nilsson. also recently recruited international family lawyers
Angie Todd
and Terrence Trainor as special counsel. The firm now has more than 100 solicitors, including 27 partners, across Australia. It has offices in Brisbane, Sydney, Melbourne, Adelaide, and Hobart.
"Rather than growing simply for growth's sake, we are focused on finding the right people and giving them the right support to develop with our firm. On average, partners have been with the firm for 23 years and senior associates nine years. I'm excited by the quality of talent we continue to attract and am confident our firm is well-placed to achieve further growth nationwide," said Leembruggen, who celebrated 35 years with the firm in June.
Related stories:
Asian law specialist returns to Australia as national law firm special counsel
TressCox makes trans-Tasman move, senior promotions