This year, 45 senior barristers join the prestigious class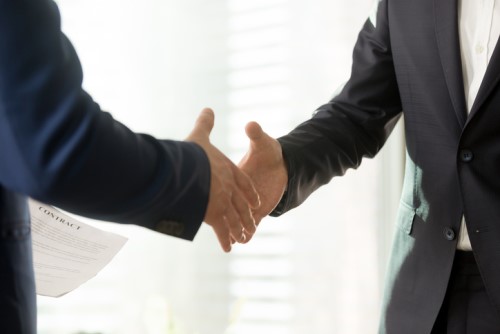 The
Australian Bar Association
(ABA) is celebrating this year's new Senior Counsel and Queen's Counsel.
This year, 45 senior barristers have been given the prestigious appointment. The new silks will be honoured at the ABA's annual Silks and Bows dinner at the
High Court of Australia
on 5 February. The dinner will be held at the Great Hall of the High Court in Canberra.
The Honourable Justice Michelle Gordon will be the keynote speaker of the event, while the Victorian Bar's Lisa Nichols SC will speak on behalf of the new silks.
Noel Huntley SC, president of the ABA, said that the appointment is a singular milestone in any barrister's career.
This year's new silks are:
New South Wales Senior Counsel
Gregory Richard Waugh
Lesley Anne Whalan
Michael Luscombe Wright
Melissa Anne Gilles
Michael Robert Elliott
Naomi Louise Sharp
Richard Craig Scruby
Francis Paul Hicks
Katharine Clare Morgan
Huw Baker
Ruth Clare Anne Higgins
Northern Territory Senior Counsel
Queensland Queen's Counsel
Justin Andrew Greggery
Melanie Heather Hindman
Michael Robert Hodge
Benjamin Job
John William Peden
Darlene Ann Skennar
Michael Anthony Williamson
Victoria Senior Counsel
William Guy Gilbert
Mark John Gibson
Marcus Clarke
Paul Lawrence Ehrlich
Michael Wolf Wise
Paul James Hayes
Craig William Dowling
Scott William Stuckey
Michael Geoffrey Rees Gronow
Garry John Fitzgerald
Julian Paul McMahon AC
Scott Robert Johns
Suresh Rajkumar Senathirajah
Minal Vohra
David Joseph Nicolas Purcell
Mark Anthony Irving
Stephen Howard Parmenter
Claire Michelle Harris
Robert Andrew Heath
Lisa Michelle Nichols
Sally Amanda Flynn
Stewart John Maiden
Lisabella Gianna De Ferrari
Western Australia Senior Counsel
Stephen Wright
Amanda Burrows
Simon Freitag
Related stories:
NSW Bar names fewest silks in 24 years
Victorian Bar welcomes new silks