Partner promotions are across 25 global jurisdictions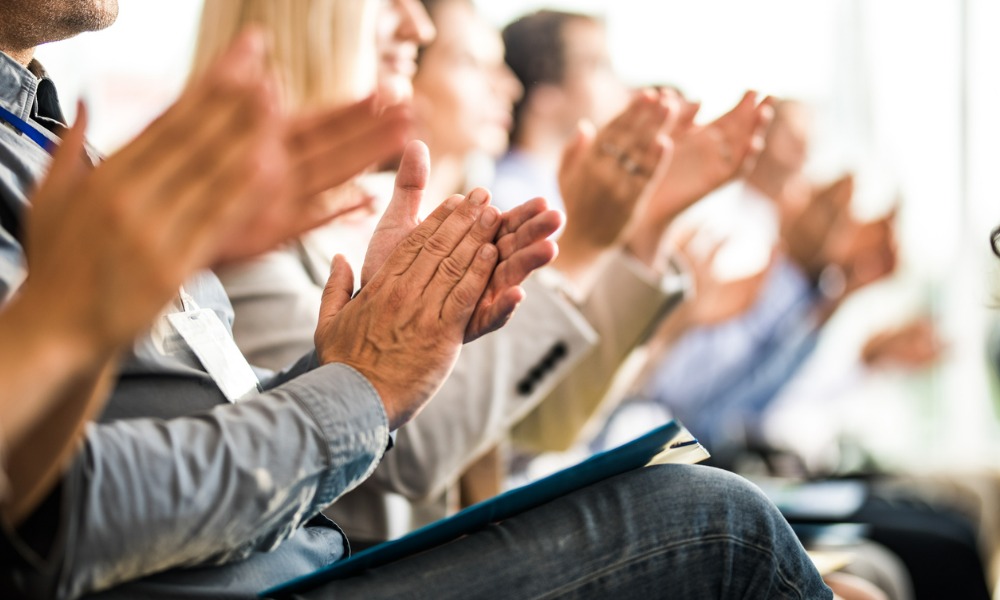 Baker McKenzie has welcomed 116 new partners to the firm in the first half of 2022 – an increase of 22 percent from the previous year.
Seventy-five colleagues were promoted to partner, with another 41 lateral partner hires joining the firm between January 1 and June 30.
There is a broad geographical and practice mix across this year's partner promotions, with a focus on M&A, tax and dispute resolution. Baker McKenzie continues to strengthen its partner cohort in key markets including Sydney, Washington D.C. and London.
The 75 home-grown partner promotions are across 25 jurisdictions globally, representing an incredibly diverse range of cultures and backgrounds. Of these new partners, 37 percent are female, which also moves the firm closer to its 40:40:20 gender diversity targets (representing 40 percent women, 40 percent men and 20 percent flexible, i.e. women, men or non-binary persons).
"Progressing to partner is a reflection of many years of hard work and highly successful client engagement," said Milton Cheng, global chair at Baker McKenzie. "With the pandemic creating many challenges over the past two years, this promotion round provides an important opportunity to celebrate the diversity and depth of talent we have in the firm, and the enormous contribution our new partners make. Across the world, to see our younger lawyers from such a diverse range of backgrounds and cultures make partner is one of the highlights of being a law firm leader."
The newly promoted partners are:

Antitrust & Competition
Laura Liu (Beijing)
Luis Francisco (Luis) Amado Cordova (Mexico City)*

Banking & Finance
Sujade Simthamnimit (Bangkok)
Eddie Dewanda (Jakarta)
Alan Darwin (Sydney)
Emily Hsu (Taipei)
Mohamed Elharmy (Cairo)
Eugenio Muschio (Milan)
Markus Wolf (Zurich)
Jonathan Temps (Chicago)*

Capital Markets
Apichart Kasemsri Na Ayudhya (Bangkok)
Pukkapol Khuntamanee (Bangkok)
Treetip Parksook (Bangkok)
Brian Wong (Hong Kong)
Stefan Balazs (Stockholm)
Michal Glowacki (Warsaw)

Dispute Resolution
Jannice Lau (Hong Kong)
Janice Tay (Kuala Lumpur)
Ashish Chugh (Singapore)****
Amir Al Khaja (Dubai)
Sally Kotb (Dubai)
Tobias Hoefling (Frankfurt)
Karim Boulmelh (Paris)
Eugenie Rogers (Dallas)*
Aaron Goodman (Los Angeles)*
Juan Francisco Vázquez Lavista (Mexico City)*
Jodi Avila (Miami)*
Marilyn Batonga (Washington DC)*

Employment & Compensation
Theeranit Pongpanarat (Bangkok)
Brigid Maher (Sydney)
Christian Koops (Munich)
Serena Fantinelli (Rome)
Jeremy Hann (Toronto)*
Stephanie MacIntosh (Toronto)*

International Commercial & Trade
Jonathan Tam (San Francisco)*

IP Tech
Aggie Liu (Beijing)**
Abe Sun (Singapore)****
Caitlin Whale (Sydney)
Kellie Blyth (Dubai)
Simone Rieken (Frankfurt)
John Groom (London)
Julia Schieber (Zurich)
Yoon Chae (Dallas)*

M&A
Purachate Manussiripen (Bangkok)
Napatorn Dasananjali Termglinchan (Bangkok)
Liam Hickey (Melbourne)
Tharani Dharmaraj (Sydney)
Masahiro Inaba (Tokyo)
Seiji Tomimoto (Tokyo)
Laura Rietvelt (Amsterdam)
Keltoum Boudribila (Casablanca)
Sarah P. Helfers (Chicago)*
Jonathan S. Farrokhnia (Dallas)*
Federico Cuadra Del Carmen (Miami)*
Barry Chang (Palo Alto)*

Private Equity
James Heller (London)
Lukasz Targoszynski (Warsaw)

Projects
Thanh Hai Nguyen (Hanoi)
Matthew I. Martin*** (Toronto)*

Real Estate
Daniel Bork (Dusseldorf)

Tax
Keerati Saneewong Na Ayudthaya (Bangkok)
Krystal Ng (Kuala Lumpur)
Jaclyn Ho (Singapore)****
Javier Blazquez (Barcelona)
Ruben Lago (Barcelona)
Julie Permeke (Brussels)
Phyllis Townsend (London)
Samuel Pollack (Chicago)*
Trevor R. Mauck (New York)*
Brendan J. Sponheimer (New York)*
Yea-Jin Angela Chang (San Francisco)*
Bryan Horrigan (Toronto)*
John D. Barlow (Washington DC)*
Katie M.B Marcusse (Washington DC)*
Charles Baudoin (Paris)

*Promotions effective January 1, 2022
**Partner at FenXun Partners
***Foreign legal specialist (Partner-equivalent)
****Associate principal