It may have been a challenging few years for the Australian legal market, but a number of firms have come out triumphant. Today we reveal the firms that just keep on growing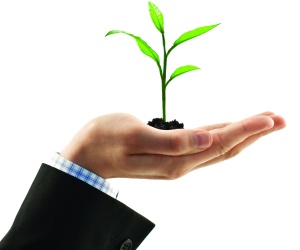 It's been a challenging few years for the Australian legal market, but while some firms have experienced a downturn, others have enjoyed increased revenue and grown their headcounts.
No matter who you speak to, it can't be denied that it's a time of incredible change for the world's lawyers.
Growing in-house teams, clients being more selective with what work they send to firms, and increased pricing pressures are all causing firms to step back and evaluate their strategies.
The 2013/14 financial year could really be described as a tale of two types of law firms. On the one hand, some firms responded to these challenges by refocusing their offerings on selected practice areas, which was sometimes accompanied by a reduction in headcounts but often an increase in revenue.
The second approach was growth. Through lateral hires and acquisitions of other firms, these firms have grown their headcounts, and with it their customer base and revenue.
Australasian Lawyer
magazine's 2014 Fast Firms list showcases firms that have achieved growth in a range of ways.
Although the result – increased revenue and/or headcount – is always the same, firms' journeys to that point have been varied and serve as a reminder that there is more than one way to take a firm forward into the future.
Fastest Growing Firms by Revenue
| | | | |
| --- | --- | --- | --- |
| Firm | 2013 Revenue | 2014 Revenue | Growth |
| Mills Oakley | $57.9m | $76.5m | 32% |
| HWL Ebsworth Lawyers | $151.0m | $183.0m | 21% |
| People + Culture Strategies | $4.2m | $5.2m | 20% |
| Wotton + Kearney | $28.0m | $33.0m | 18% |
| Hall & Wilcox | $44.4m | $52.0m | 17% |
| Moray & Agnew | $86.8m | $100.0m | 15% |
| CBP Lawyers | $55.0m | $63.2m | 15% |
| Marque Lawyers | $6.8m | $7.7m | 12% |
| Thomson Geer | $92.9m | $101.6m | 9% |
| Gilbert + Tobin | $162.1m | $176.5m | 9% |
Fastest Growing Firms by Headcount
| | | | |
| --- | --- | --- | --- |
| Firm | All lawyers 2013 | All lawyers 2014 | Growth |
| Mills Oakley | 142 | 196 | 38% |
| Thomson Geer | 208 | 285 | 37% |
| CBP Lawyers | 168 | 216 | 29% |
| HWL Ebsworth | 422 | 519 | 23% |
| HopgoodGanim | 120 | 140 | 17% |
| Hall & Wilcox | 126 | 146 | 16% |
| Cowell Clarke | 37 | 41 | 11% |
| Advent Balance | 130 | 144 | 11% |
| Moray & Agnew | 246 | 263 | 7% |
| Wotton + Kearney | 87 | 91 | 5% |