Two global firms field lawyers as Fiji's largest financial institution buys a stake from the government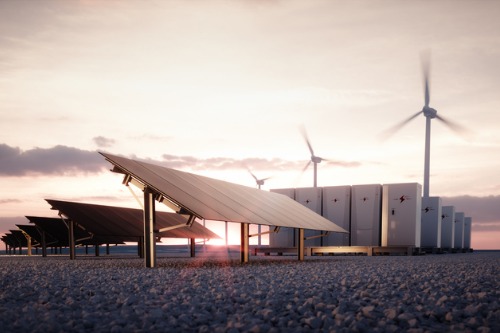 Ashurst and Squire Patton Boggs have fielded teams in Australia and Japan as a stake in Fiji's largest power company is sold.
Ashurst advised the Fiji National Provident Fund Board (FNPF), which is acquiring part of Energy Fiji Limited (EFL). Squire Patton Boggs is advising the government of Fiji in the divestment of a 20% stake in EFL, which is the country's primary electricity generator.
The deal values EFL – which is the country's only energy retailer and which also owns and operates the country's transmission and distribution networks – at FJ$1.3bn, or about $880m.
Ashurst said that the Fijian energy market is undergoing significant regulatory change. The deal allows FNPF, the only super in Fiji mandated by law to collect compulsory super contributions, to benefit from increased certainty associated with the changes, the firm said.
The Ashurst team was led by corporate partner Kylie Lane, with support from associate Ryan Kabat and graduate John Saunders.
Squire Patton Boggs said that the deal includes a number of mechanisms to allow the government to undertake future divestments. The firm previously advised the Fijian government on the reform of the regulatory framework governing the electricity industry, subordinate regulations and a licensing regime, the corporatisation of the utility into a company and the public offer of 5% of the government's equity interest to a broad base of eligible Fijian citizens, it said.
The Squire Patton Boggs team was headed by partner Simon Rear (Perth) and included partners Ken Kurosu (Tokyo) and Avendra Singh (Sydney). They were supported by senior associate Fiona Meaton and associate Michael Van Der Ende.
"This divestment is the culmination of a long process designed to set up the utility to power ongoing economic development across Fiji. The transaction had some unique arrangements with significant complexity, and it was a pleasure working through these issues with our client, ANZ, FNPF and its advisers," Rear said.
ANZ Corporate Advisory also advised the government.
Ashurst said that competition and energy advice was provided by partner Justin Jones and senior associate Felicity Lee. Partner Matthew Bubb advised on banking, while partner Rehana Box, senior associate Alex Nash, and associate Kirstie Underwood advised on insurance.
Partner Jeff Lynn and senior associate Jane Hall provided environment advice. Consultant Richard Brooks advised on property, with support from associate Tammy Kamil, Ashurst said.
Partner James Clarke and associate Nicholas Mills worked on disputes matters, while IP advice came from partner Stuart D'Aloisio and associate Carrick Brough.
Digital economy advice was provided by partner Emma Butler and senior associate Caroline Hogan. Partner Jane Harvey and senior associate Daniel Fawcett provided advice on employment aspects, Ashurst said.