Most legal departments not digital-ready… Fresh lawsuit for 'no gay cake' baker…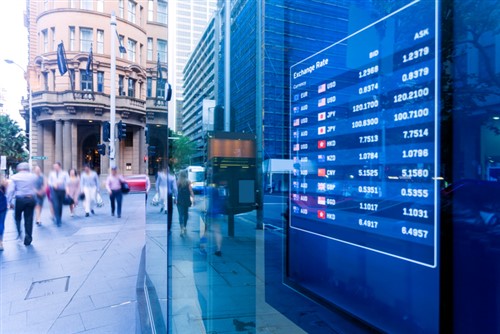 Litigation Capital Management (LCM) has begun trading its shares on AIM, a sub-market of the London Stock Exchange.
The Australian firm reported Wednesday that it has raised approximately GBP 20 million resulting in a market capitalisation of around £56.5 million.
LCM has also applied to voluntarily delist from the Australian Stock Exchange with an expectation that its official listing will be removed from the end of ASX trading on Friday 21st December 2018 subject to approval.
LCM has experienced significant growth in recent years, generating a cumulative return on invested capital of 138% over the last seven years to 30 June 2018, with approximately 95% of litigation projects achieving settlement with 88% of those being profitable and an average time to complete of 27 months.
This year, it launched its EMEA operations by opening an office in London, and opened an office in Singapore in November 2018, which will cover the Singapore and Hong Kong markets.
For the UK and Asian expansion, all risk management for the portfolio and treasury functions for LCM will remain with Head office in Australia.
Most legal departments not digital-ready
As the corporate world becomes increasingly digitised it seems that legal departments are lagging.
Eight in ten in-house teams are unprepared to support the digital initiatives of their firms according to a report from consultancy firm Gartner.
The firm says that when corporate legal departments are properly positioned to support digital business efforts it can boost on time delivery by 63% and increase the number of digital projects with appropriate risk management measures in place by 46%.
"General counsel are concerned that existing legal and compliance practices are incompatible with the speed at which digital business operates," said Abbott Martin, research vice president at Gartner. "Most attempts we have seen to remedy this don't strike the right balance between responsiveness and appropriate risk management; few legal departments have developed a comprehensive framework for digitalization."
Legal safeguards for customer data, compliance controls and risk management, and informational governance are among the challenges for legal departments intensified by digitalisation.
Fresh lawsuit for 'no gay cake' baker
The baker who faced a lawsuit after refusing to bake a cake for a gay couple's wedding is being sued again – by a transgender lawyer.
Baker Jack Phillips of Colorado was sanctioned by the state's Civil Right Commission after the original case, but this was overruled by the US Supreme Court which said the commission has showed anti-religious bias.
Now he is accused of discrimination against a transgender lawyer, Autumn Scardina, who says he refused to bake a cake to celebrate her transition from male to female.
The ABC reports that lawyers for Phillips say this was an "obvious setup" and that the state was hostile towards their client because of his religious belief