The company has partnered with Barclays, as well as with global firms like Bird & Bird, Allen & Overy and Ashurst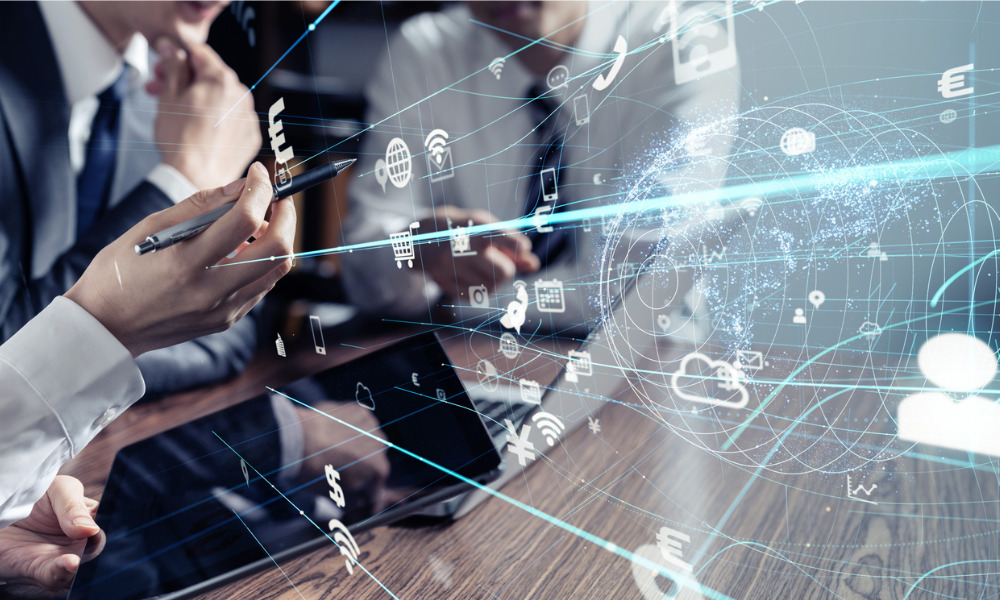 Australian legaltech developer LawAdvisor has unveiled two new platforms for law firms and in-house legal teams.
The company introduced LegalEye, which facilitates improved collaboration between law firms and in-house legal teams, and Fibonacci, a legal project and matter management system.
"Legaltech has received a lot of attention in recent years, but the reality is that lawyers are still overly reliant on legacy technologies like email and spreadsheets. At LawAdvisor we're changing that and using our first-hand knowledge of the legal sector to build technologies that dramatically improve productivity and promote better relationships within legal teams," said LawAdvisor founder and CEO Brennan Ong. "We've worked closely with a number of leading law firms and legal teams to ensure that these solutions are not only able to solve the problems they are facing today but are also capable of addressing challenges they may face in the future, as well as enabling teams to innovate as they grow and develop."
With LegalEye, Ong said that the company's objective was to develop a legaltech solution that focused on the requirements of corporate legal departments while also contributing to the legal industry as a whole. The platform "brings law firms and in-house legal functions together into an ecosystem for sharing, collaboration, insights and diversity" by allowing law firms and in-house legal teams to effectively monitor interactions, draw insights from both existing and upcoming engagements and bolster the exchange of knowledge in the industry.
Taking into account the complexity of a matter, the flexible platform, which supports a variety of digital workflows, could help both private and in-house lawyers save up to 60% of the time spent on the management of tenders, according to early forecasts.
LawAdvisor worked closely with Barclays in creating LegalEye, with Barclays "leading efforts to bring lawyers and legal innovation specialists together," LawAdvisor said.
"It is clear from the demand we have seen that the solution speaks to the heart of the problems that in-house departments face. Barclays has been a leading innovator among corporate legal departments for many years, and the expertise now ingrained in the platform is testament to Barclays' advanced external engagement and panel firm management processes, which all legal teams will soon be able to benefit from," Ong said.
"We believe we are leading in our approach to working with outside counsel and we are committed to continuing to improve and develop ever more collaborative and efficient ways to work together," said Barclays legal change director Paul Branscombe. "Our work with LawAdvisor on LegalEye is an exciting leap forward for us and our law firms that creates efficiencies for us all and streamlines the way we work. Technology is driving significant transformation in all areas of the legal industry and Barclays are proud to be continuing to drive this innovation."
Barclays is currently onboarding six firms to the platform, with the rest of the firms on its legal panel set to integrate in March.
LawAdvisor has also partnered with well-known global law firms like Bird & Bird, Simmons & Simmons, Allen & Overy, Paul Hastings and Ashurst, with Bird & Bird assisting in the development of Fibonacci. The no-code platform, which works with existing software like iManage, Microsoft Teams, Salesforce and Slack, was "designed by lawyers and built by computer scientists," the legaltech company said.
"It enables teams to build project plans, create and automate playbooks, discuss changes, create and manage documents and track progress with all stakeholders in a single workspace through a simple, intuitive user interface," LawAdvisor said. "Modules can be developed rapidly, without code, for all kinds of legal work from simple advisory to fast moving M&A and complex multi-jurisdictional litigation."
Bird & Bird has already adopted the platform "to great effect," said David Kerr, the firm's CEO.
"The legal sector has been crying out for new technology solutions that are both effective and not proprietary to any one firm. That's exactly what LawAdvisor has built. They have a clear vision of how technology can transform the way we practice law, and crucially the legal and software expertise to realise that vision," he said. "As a member of their steering group, we've worked closely with the LawAdvisor team to advise them of the legal project management challenges we're facing across a diverse range of practice areas to ensure that the solutions they're developing meet our needs and those of our valuable clients."