A global law firm also expects a strong pipeline of public listings for the second half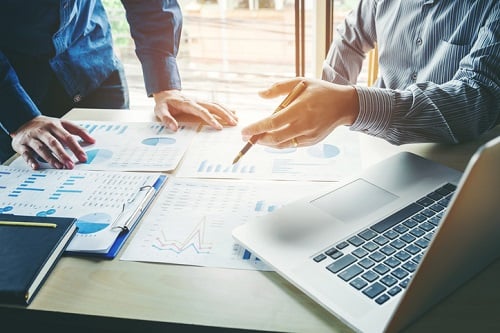 Australia reached a record-high number of 40 IPOs in the first half of 2018, according to a report from Baker McKenzie.
According to the global firm's "Cross-Border IPO Index 2018," this is the highest number of market debuts in the country for the past 10 years, beating last year's record of 37 IPOs and 2015's 35.
The 40 listings raised a collective US$1.8bn, up 39% from the same period last year, Baker McKenzie said. Among the listings, 38 were domestic, while two were cross-border listings on the Hong Kong and London AIM markets, respectively.
The IPOs were led by L1 Capital's oversubscribed $1.35bn floatation of its L1 Long Short Fund Limited on the ASX in April, which is one of Australia's largest ever investment-fund listings. Kardos Scanlan, Baker McKenzie, and Webb Henderson acted on that deal.
Baker McKenzie said that there is a strong pipeline of IPOs for the second half, with Australia set to see one of its largest-ever public listings in Viva Energy's planned debut next month. With a valuation of up to US$4.7bn, Viva could raise up to US$2bn.
Colonial First State Global Asset Management, consumer finance group Latitude, Vodafone New Zealand, Quadrant Energy, Riversdale Resources, and Property Exchange Australia are also expected to debut on the ASX in the second half.
Around the world, the Baker McKenzie report revealed a weak IPO market in the first six months of the year, weighed down by political and volatility headwinds.
Capital raisings in the Asia-Pacific and EMEA regions were particularly lower, dragging down the half's total to 676 listings, which is down 19% compared to the same period last year. By value, IPOs raised US$90bn during the first half, down 15% on the year.
Of note is India's high volume of IPOs. With 95 listings, it trailed the US, which came in first with 107. China was third with 77, Baker McKenzie said. In terms of value, the US led with IPOs raising US$20.8bn, followed by China with US$13.2bn and Germany with US$8.7bn.
The financial sector was still the most active despite a decrease in both volume and value. The sector produced 115 deals, down from 119 in the similar period last year. These deals raised US$20.7bn, down 33% from the first half of 2017.
The high technology and healthcare sectors were the only other sectors to raise more than US$10bn, Baker McKenzie said.
Related stories:
Firms act in one of the largest ever investment fund ASX floats
Australasian Law Awards 2018: winners revealed