Australian firm set to cut offices, employees… Global firm announces first ever charity partnership… Dentons launches global public affairs network…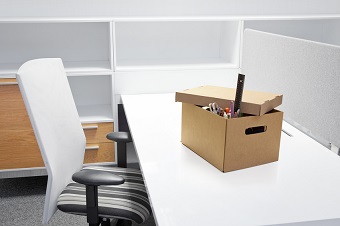 Australian firm set to cut offices, employees
Slater & Gordon has announced that some of its Australian employees and offices are impacted by a strategic review of its business.

The firm has issued a statement to the ASX confirming that cost reductions and structural changes will follow the review as part of a transformation plan. A consultation process has begun with impacted employees.

"Overall, approximately 7% of our Australian employees are impacted," the statement says. "A number of office locations nationally are impacted, but the majority of our existing national office network will be maintained."

The firm says that a business-wide transformation plan is necessary for the Australian business' future sustainability.

The UK business has been separated under the ownership of senior lenders and talks are underway with law firm BLM which may acquire that business.

Global firm announces first ever charity partnership
HFW is partnering with The Mission to Seafarers for a global partnership to support the charity's welfare work.

The three-year deal is a first for the law firm, which recently rebranded from Holman Fenwick Willan, and will involve practical and legal support along with an annual financial donation.

"HFW has strong ties to the maritime community with 200 lawyers and 13 Master Mariners specialising in maritime law within shipping," explained Craig Neame, HFW's global head of shipping, offshore & logistics. "The Mission to Seafarers was the clear choice to become HFW's first ever global charity partner, given the connection HFW felt with the direct welfare and emergency support it delivers to seafarers."

HFW has pledged to offer pro bono legal counsel to support the effective governance of the charity and compliance with local regulations in the regions in which it works.

Dentons launches global public affairs network
Sixty public affairs and public relations firms operating in 100 countries have joined with Dentons for the launch of its Nextlaw Global Public Affairs Network.

The platform enables firms to connect with Dentons lawyers and those that are members of the Nextlaw Global Referral Network.

"When we contemplate today's public affairs arena, we see an enormous opportunity to connect high-quality public affairs firms of all sizes together in a fully integrated platform," said Dentons global chairman Joe Andrew.

The network has no membership fee and aims to become the largest network of its kind.