Linklaters launches flexible lawyer service… This firm aims to save AU$6.5 million a year with one change…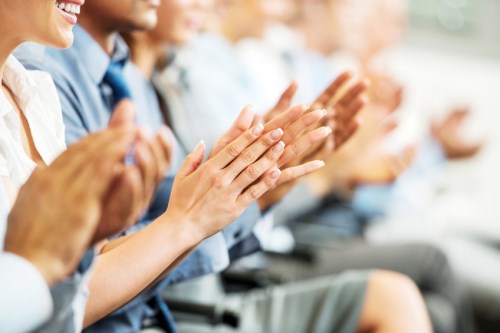 Australia leads in latest Ashurst partner promotions round
In the latest round of promotions at Ashurst, Australia has the largest cohort of new partners.
Of the 21 new partners, effective 1st May 2019, 48% are from this region with the other 52% from Europe. Australia's tally of nine beats the eight in the UK.
The new Australian partners are:
Anita Choi, Corporate, Sydney
James Clarke, Dispute Resolution, Melbourne
Rebecca Cope, Digital Economy, Sydney
Madeleine de Garis, Global Loans, Melbourne
Melissa Fraser, Competition, Sydney
Caroline Lindsey, Projects, Perth
Elissa Speight, Employment, Canberra
Julia Sutherland, Employment, Perth
Lynda Tully, Corporate, Melbourne
Hong Kong investment funds partner Dean Moroz completes the strong showing for Asia Pacific.
More than half of the new partners globally are female and managing partner Paul Jenkins says this means the firm has reached a milestone as the "first time in Ashurst's history that the total number of female partners globally will now exceed 100."
He added that the new partners bring the total share of female partners to 25%. The firm is working toward a financial year 2022 target of 33% of the global partnership being female.
Linklaters launches flexible lawyer service
Global firm Linklaters has launched a new flexible lawyer service called Re:link.
Initially focusing on the UK market but expected to expand to other areas later, the new service is described as a 'platform' and is part of the firm rather than a separate business, with lawyers closely aligned with the Linklater's practice teams.
The contract lawyers will be available whether advising on Linklaters matters or working directly for clients.
Its marketing says that Re:link is "building the most sophisticated platform in the market, with cutting-edge technology and processes delivered by a dedicated, expert team."
This firm aims to save AU$6.5 million a year with one change
A law firm says it expects to see cost savings of £3.5 million a year (the equivalent of almost AU$6.5 million) from transitioning to a paperless operation.
UK insurance-focused national firm BLM has announced that it wants half of its lawyers to be working in a paperless way by 2020 and to ultimately become a paperless firm.
BLM began the transition in its flagship London location in 2015 with a 'paper-lite' operation, reducing its filing space and encouraging the scanning of all case files and post in several teams, together with collaboration software to support agile working.
This approach has been rolled-out to three more offices since and has saved around 6 million sheets of paper.
But the latest drive is for the Birmingham office to become completely paperless and even with the addition of a new client lounge, this location's floor space has been cut by 20% in anticipation of the impact of going paperless.