International firm receives Hong Kong award for caring… Businesses could face lawsuits from travelling employees…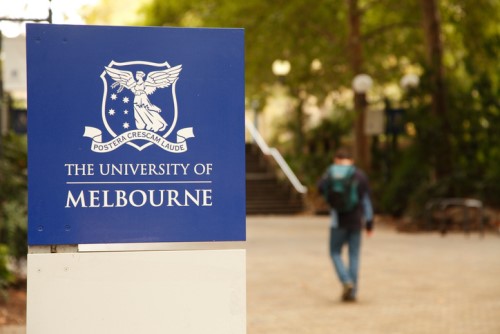 Aussie universities among best in the world for law
Several Australian universities rank among the top 20 in the world in an annual ranking of places to study law.
University of Melbourne
is the highest ranked in Australia; reaching number 11 in the QS Top Universities listings. The
University of Sydney
is 13th, The
University of New South Wales
(UNSW Australia) is 14th, and The
Australian National University
is 16th. Several other Australian universities and colleges also make the
top 200
.
New Zealand's highest placed university for studying law is The University of Auckland (36) followed by Victoria University of Wellington (46).
The rankings are generated using components including academic reputation, employer reputation, research citations per paper and the 'h-index' which calculates productivity and impact of published papers.
The top 3 places in the world to study law for 2017 are: Harvard University (USA), University of Oxford (UK) and University of Cambridge (UK).
International firm receives Hong Kong award for caring
Dorsey & Whitney's office in Hong Kong has been awarded the Hong Kong Council of Social Service's Caring Company award.
The award recognizes the firm's commitment to caring for its employees, the community and the environment and includes the firm's pro bono and charity work.
"Corporate social responsibility (CSR) is what makes a better society and it is a way to pave a sustainable and harmonious future for our children. Dorsey brings unique input to the local and global CSR community. We are pleased that we have received the Caring Company recognition, as a result of our local charities and CSR initiatives," noted Dorsey Partner Simon Chan.
Businesses could face lawsuits from travelling employees
Businesses that require frequent travel from their employees could face lawsuits according to an academic study.
The University of Surrey and Lund University published the findings of their study this week, revealing that workers fall in to two categories: those who flourish though business travel and those who flounder.
The report suggests that those who are expected to undertake frequent travel for their employer may not feel they can do anything to change that, leading to unhappiness that endangers health and psycho-social wellbeing.
"In the next 10-15 years, it is very possible that we will see lawsuits being brought against companies who don't take actions to help reduce their employee's business travel," commented lead author Dr. Scott Cohen from the University of Surrey. "As this paper concludes, business travel reductions for individuals are unlikely to take place unless they are driven top down by a human resources department with a clearly defined wellbeing strategy for corporate travel."