The service utilises technologies to efficiently accommodate increased demand for legal help.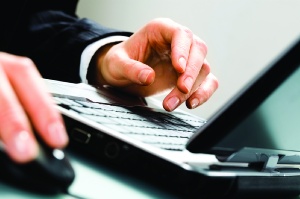 A new service pioneered in the country by the Legal Services Commission of South Australia (LSC) has been cited by the American Bar Association (ABA) for furthering legal assistance access.

The LSC's Legal Chat service has been featured in this month's edition of the ABA Journal.

The first-of-its-kind service for a legal aid commission in Australia – which uses a website-based chat window for people to talk to an LSC lawyer – is a reaction to the record volume of calls their advice hotline is receiving.

"The digital meteorite has landed and technology is reshaping the delivery of legal assistance," said Chris Boundy in a statement sent to Australasian Lawyer.

"The USA is very large and the American Bar Association was particularly keen to know how we use Legal Chat to provide greater access to justice for people in remote areas," added the lawyer and manager who oversaw the creation of Legal Chat.

The Legal Chat service has been warmly received by the South Australian community as it has revived over 3,000 enquiries since being launched nine months ago.

On particularly busy days, the service tackles more than 50 enquiries. On a weekly basis, it receives an average of 100 enquiries with Mondays and Wednesdays usually being the peak days.

"We're harnessing this web chat technology because it helps us provide access to justice. The law can be expensive but Legal Chat is free to all South Australians," said Boundy.

Boundy noted that South Australia has a total land area of almost 1 million square kilometres and that some communities and towns are more than 1,300 kilometres from the Adelaide office where the Legal Chat lawyers are based.

"Digital transformation must extend to the delivery of free information to people in all parts of our vast State," Boundy said.

According to the LSC, the service has attracted interest from interstate and overseas legal aid commissions.

Legal Chat's enquiries are broken down to 60 percent being civil law matters, 20 per cent being family law issues and 20 per cent being criminal law concerns.

Civil law concerns include fencing disputes, landlord and tenancy disagreements, wills and estate matters and concerns about neighbourhood trees. Family law deals with issues such as the division of property upon separation and the care of children. Criminal law enquiries the service hands often are about traffic offences, the LSC noted.

Meanwhile, the commission also revealed that the service is particularly popular with the under-30 demographic.

Many among the under-30 group are "more comfortable with online dialogue rather than a telephone call," Boundy said.

He also said that those with communication challenges tend to prefer the written format of the service while people in open-plan workplaces appreciate not being overheard while seeking legal information using the Legal Chat service.