The exchange will allow students to intern at the firm, while lawyers will travel to India to share their expertise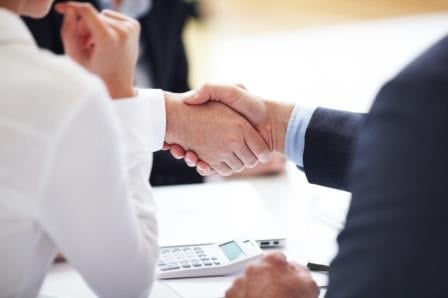 An Australian law firm has established a partnership with India's largest law school, which will see students come to Australia as interns and the firm's lawyers go to India to lecture on areas of their expertise.
Mitry Lawyers has set up an arrangement with Jindal Global Law School to host interns at their Sydney office every year, co-publish papers with the university to offer analyses between Australian and Indian law and procedure, and conduct numerous lectures at the law school.
Jindal had previously inked an affiliation with White & Case to host students at its office in London.
The internship program will host three to four or more students a year, with the first batch likely to start in June or July, Mitry Lawyers co-founder Richard Mitry said.
"The students will predominantly work in our commercial litigation and defamation practice areas, and possibly any private or public international law matters we are working on at that time," Mitry said. "We want to give students an insight into the common-law system as it operates in Australia, to enable them to draw comparisons with their own jurisdiction, as well as to gain a deeper understanding of how the practices and procedures work here."
According to Richard, who co-founded the firm with his father and fellow partner Rick Mitry, the tie-up is the result of an initial conversation between him and Shaun Star, an Australian who is professor at the law school. The talks further progressed when he met professor Raj Kumar, a vice-chancellor of the university and the dean of the law school.
Richard said that the primary aim of the firm is to give students insight into the legal system of the country to contribute to their education and experience. The firm may benefit from employment of graduates of the university, he added, but that is not the main goal of the arrangement.
The younger Mitry will be going to Jindal in April to teach about defamation, one of his areas of expertise. Richard said that the lectures will probably extend from media and defamation to international and human rights law, and possibly commercial litigation.
The firm is approaching its co-publishing program with the law school on an ad-hoc basis, Richard said, and will be considering what topics would interest the students and members of the profession who have an interest in each jurisdiction.
"This is pertinent as we understand that Australian businesses – and therefore commercial law firms – are developing a stronger interest in India, which has also seen greater Indian investment in Australia, and an understanding of each jurisdiction could only serve to benefit those involved," he said.
Established in 2009 as a collaboration between the father-and-son duo, Mitry Lawyers now has offices in Sydney, Norwest and Melbourne and more than 15 employees. The firm acts for corporations and individuals involved in commercial disputes. It offers services in commercial litigation, defamation and media, insolvency, criminal law, corporate and commercial, international law, entertainment and intellectual property, and family law.
Related stories:
Entry-level jobs growth at US firms may have ended
Here's where the best-paid grads in the US went to law school