Barclays announces smaller law firm roster for "deeper relationships"… Law firm closes Hong Kong office, launches local alliance… Unregulated legal services more innovative says report…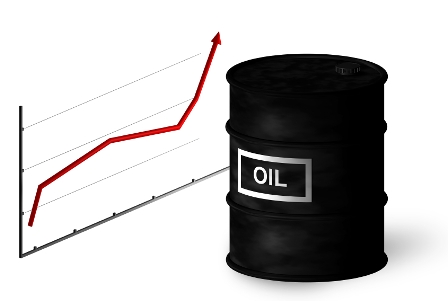 Asia Pacific rise in oil, gas asset sales expected
Divestitures of assets in the oil and gas sectors are expected to rise in 2016 according to a report from law firm Eversheds and financial analysis group Mergermarket.
Australia has led the way in oil and gas asset sales from 2014 to the first quarter of 2016 accounting for 54 per cent by value and 30 per cent by volume. China was second with 17 per cent by value and 24 per cent by volume.
There were 44 oil and gas asset sales in 2015 totalling U$17 billion, down from 60 deals valued at $30.2 billion in 2014. In the first quarter of 2016 there were 11 deals with a total value of $1.6 billion.
Barclays announces smaller law firm roster for "deeper relationships"
Global banking group Barclays has announced that 140 firms will make up its new legal roster, which begins on 1
st
July.
Firms including
Ashurst
,
Clifford Chance
,
Hogan Lovells
and Simmons & Simmons are among those that have made the cut, but other big names including
DLA Piper
have not.
Barclays current roster is almost 400 firms so the new look list is far smaller. This is part of a stated aim of the banking firm which wants "deeper relationships with our panel of law firms."
Incumbent law firms were consulted last year to help shape the approach to Barclays' legal panel review. The engagement was based on a set of clearly documented expectations centered on four key areas: legal advice, thought leadership, collaboration & teamwork and value for money.
Law firm closes Hong Kong office, launches local alliance
French law firm Gide Loyrette Nouel has closed its office in Hong Kong in favour of an alliance with local firm Howse Williams Bowers. However, Gide is not pulling out of the region, with Shanghai, Beijing and Ho Chi Minh City locations remaining. Existing clients will be managed through the new alliance.
Unregulated legal services more innovative says report
Unregulated providers of legal services have been the subject of a study by a legal profession super-regulator in a bid to further understand the sector and why clients use them.
Research by the Legal Services Board in the UK found that the size of the unregulated sector is smaller than believed and that it was less problematic than believed too.
Unregulated providers of legal services amount to just 5 per cent of those paid to give legal advice, although in family law it is 10 per cent. However, client satisfaction is broadly in line with regulated providers, the LSB report says.
The main reasons for choosing unregulated providers are lower and more transparent pricing; and higher levels of innovation and service differentiation.
The LSB chairman Sir Michael Pitt said that most consumers check if their choice of provider is regulated but many do not and therefore have less consumer protection.