Dentons makes pledge to lawyer wellbeing initiative… RPC eyes Asia Pacific growth with new HK office…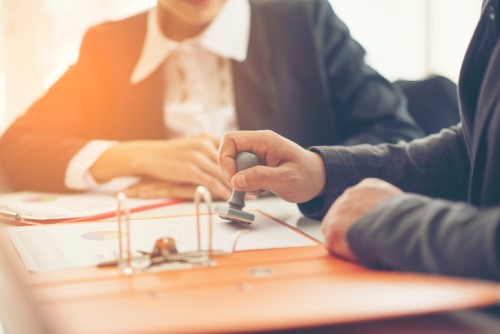 If the UK exits the EU without a deal, there would be an end to the current preferential treatment of EU lawyers wishing to practise in England & Wales.
The Solicitors Regulation Authority says that the UK Government has made clear that this would be the case if the UK moves to WTO rules, ending the current legislation with exempts EU lawyers from having to sit the QLTS exam for qualification.
But the SRA is now consulting on a change that would benefit lawyers from outside the EU, by allowing lawyers worldwide to apply for exemption from the QLTS. Exemptions would continue to be granted on a case-by-case basis.
"Whatever the outcome of the negotiations it is important that we are prepared to make sure the transition to any new arrangements takes place seamlessly, with as little disruption as possible to the profession or public. Addressing how non-UK solicitors will qualify in England and Wales in the event a no-deal Brexit is part of that," said Paul Philip, SRA Chief Executive.
The proposals are only relevant in the event of a no-deal Brexit.
Dentons makes pledge to lawyer wellbeing initiative
Dentons has joined an initiative aimed at driving better mental health and wellbeing in the legal profession.
The global firm has signed up to a pledge designed to address the profession's troubling rates of alcohol and other substance-use disorders, as well as mental health issues. It's been created by a working group of the American Bar Association.
"We applaud the ABA for taking this important step to address the challenges of the profession," said Mike McNamara, Dentons US CEO. "We all know a lawyer or professional who has battled either substance abuse or mental health issues. As legal employers we have an obligation to take concrete steps to improve support for those who are struggling and to foster a healthy work environment."
Last year, Dentons began offering information and webinars to help lawyers with topics including work-life balance and managing holiday stress; and the firm is currently running a pilot program offering an onsite wellness coach to help address professional or personal issues.
RPC eyes Asia Pacific growth with new HK office
International firm RPC is moving its Hong Kong office to larger premises as it looks to future growth in the region.
The move to one of the city's most impressive new business hubs – Taikoo Place – gives the firm 50% more space than its current Hong Kong location.
"We have taken a space that will support our plans for further expansion and development in Hong Kong in the coming years. We are excited to be a part of this new development and to be at the heart of a rapidly developing business community. We see this move as integral to achieving our projected growth plans," commented Antony Sassi, RPC Managing Partner Asia