NRF advises OneWind on wind projects sale… Cross-border disputes post-Brexit could get messy say Lords…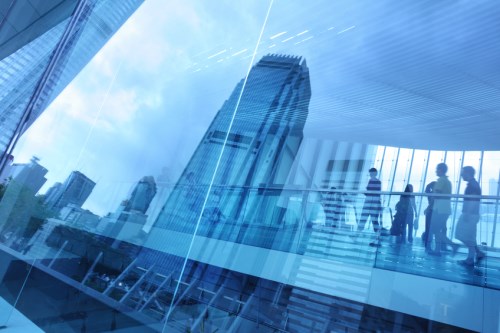 Asia Pac to lead M&A jump for insurance sector says KMPG
The insurance industry's quest to transform business and operating models will drive mergers and acquisitions in the industry this year, a KPMG survey has found; and Asia Pacific will lead the deals.
Eight-four per cent of respondents to the poll of insurers worldwide said that they plan to make between 1 and 3 acquisitions while 94 per cent plan at least 1 divesture. Cross-border acquisition is the plan for two thirds.
"Insurers are clearly hungry for good M&A opportunities," said Ram Menon, Global Lead Partner, Insurance Deal Advisory with KPMG in the US. "They are focused on transforming their business and operating models, and even with geopolitical uncertainties, they are aggressively looking at deals that can help meet their objectives."
Takeovers will not be the only way that insurers will seek growth, KPMG's survey shows, as 87 per cent say they will form partnerships to enable new operating capabilities and 76 per cent will do so to access new technology.
Insurers in the Asia Pacific region will dominate with 47 per cent of regional insurers looking for deals, more than double the percentage for North America.
The report follows a recent one from law firm Clyde & Co which said that M&A for the insurance sector in 2016 slipped to its lowest level since 2013.
NRF advises OneWind on wind projects sale
Sydney-based OneWind has been advised by a team from
Norton Rose Fulbright
on its sale of its late-stage wind projects in Australia. The projects have been acquired by Singapore-based Nexif Energy, which is backed by Denham Capital along with OneWind.
The NRF team was led by partner Ben Smits, assisted by global head of energy, Simon Currie, as well as associates Mitchell Kelly (Corporate) and Ashika Binodan (Corporate).
Cross-border disputes post-Brexit could get messy say Lords
The UK government must consider a framework for cross-border disputes following the country's exit from the EU.
The House of Lords says that there could be significant legal challenges for businesses if it is not made clear how issues will be settled once EU-wide law is no longer applicable to the UK.
Currently, there is an agreement of mutual recognition for judgments across the bloc but the Lords' sub-committee warns that if new agreements are not made, businesses could face dealing with multiple national laws.
The government has a plan for the Great Repeal Act, which will transfer all existing EU law into UK law, it will then work through the acts to ensure relevance and make changes or repeals as appropriate.