The firm also snagged Crown Resorts' CRO, CCO and chief financial crime officer as a partner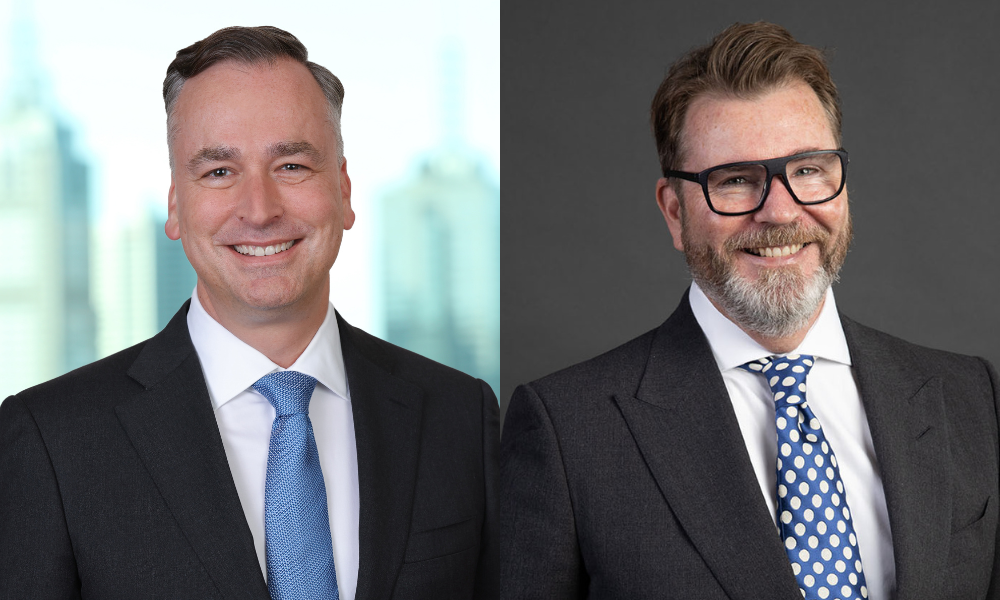 Ashurst has added significant strength to its partnership by luring Anthony Lloyd, DLA Piper's former global co-chair of tech transactions and strategic sourcing.
According to Amanda Ludlow, Ashurst's co-head of digital economy, Lloyd's joining the team in Sydney is "a sign of Ashurst's commitment to continue to expand our offering in the digital economy sector" at "a time of escalating change in the sector".
"Organisations need high level support to help them capitalise on developments in areas including artificial intelligence and tokenisation and this need will only grow in coming years. Ashurst's commercial outlook and integrated offering for legal, risk and implementation advice makes it an attractive proposition for clients operating in this fast moving environment", Lloyd explained.
Lloyd brings to Ashurst his considerable experience at the helm of major technology, media and communications projects during his tenure at DLA Piper. He also launched MinterEllison's regional tech and telecoms practice in Hong Kong while serving as a partner at the top-tier firm, and took point in MinterEllison's move to acquire tech consulting firm IT Newcom.
In addition, he was a senior attorney at IBM Global Services and taught communications law as a lecturer at the University of Technology Sydney.
Lloyd has tackled matters involving digital transformation, digital infrastructure, digital regulation, data, cybersecurity, commercial contracts and outsourcing. He has represented clients in major outsourcing and technology projects in the APAC region and globally.
He has also provided guidance on licensing, commercialisation and trade sales, as well as the technology and transformation aspects of joint ventures, mergers and acquisitions, IPOs and divestitures.
Ashurst stacks risk advisory team with seasoned new partner
Ashurst also welcomed former Crown Resorts chief risk officer, chief compliance officer and chief financial crime officer Steven Blackburn to the partnership in Melbourne.
"We are seeing regulators across the globe take an increasingly active approach to addressing fraud, money-laundering, corruption, sanctions breaches and other areas of financial crime and we expect levels of scrutiny to only increase. In such a high-stakes environment, businesses need advisers with both legal and real world experience to help them understand and meet obligations, engage in regulatory investigations, resolve breaches and undertake remediation where required", Blackburn explained. "Ashurst's integrated risk advisory and legal services offering provides a compelling platform to help organisations navigate these challenges and improve governance".
As part of the risk advisory team, Blackburn will work with Ashurst lawyers in assisting clients with managing financial crime risk and ensuring compliance with regulatory obligations. Having held senior executive positions both in Australia and overseas for nearly 20 years, Blackburn has significant experience with financial crime prevention, anti-money laundering, anti-bribery, compliance and risk management in sectors that are heavily regulated, such as financial services, hospitality and gaming.
Blackburn also brings knowledge from his time as a lawyer working with global corporations across Australia, Canada, the US and the UK. He has appeared before both regulators and government committees.
He was involved in two Royal Commissions, and was at the helm of transformation and remediation efforts that led to the issuance of conditional casino licences in NSW, Victoria and WA. Previously, he was also chief financial crime risk officer and at group money laundering reporting officer at NAB, as well as chief anti-money laundering officer at the Toronto-based Canadian Imperial Bank of Commerce.
Philip Hardy, Ashurst's head of risk advisory in Australia, confirmed that Blackburn will "play a key leadership role in [the firm's] financial crime team, helping clients in sectors including financial services, gaming and real estate ensure they manage their risks and effectively comply with anti-money laundering regulations, fraud controls and global sanctions".
"We approached Steve after an industry-wide search, which identified significant unmet demand for his expertise in the risk advisory space. His appointment is a demonstration of our continued investment in Ashurst Risk Advisory", Hardy said.