The $2bn and $1.7bn contracts add to a previous $3.7bn contract for Australia's biggest public transport project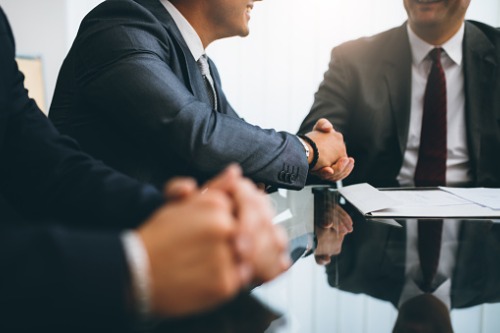 Ashurst has continued its work for the New South Wales government, this time helping finalise two billion-dollar contracts in support of Australia's biggest public transport project.
The global firm advised the NSW government on the extension of the Sydney Metro Northwest operations trains and systems (OTS) public private partnership (PPP). The contracts allow NRT to operate and maintain the 66km line from Tallawong to Bankstown, all while the government retains ownership.
NRT has been awarded a $2bn contract to operate and maintain the full line, which features 31 stations and a pass under Sydney Harbour and through the Sydney CBD. Another $1.7bn contract was awarded to NRT for 23 new metro trains and core rail systems.
Those contracts come after the 2014 awarding of a $3.7bn OTS contract to NRT for Sydney Metro Northwest, covering an operation period of 15 years. Ashurst said that the contract was crafted to allow it to be varied, "so that any future changes and expansion to the Sydney Metro line could be accommodated."
Ashurst's latest work for the NSW government covered all aspects of the package, including working with Sydney Metro to negotiate, agree and execute a framework agreement, commitment deed, and contract finalisation deed. The firm also advised on structuring.
"It is a hugely significant transaction to the state and we are very pleased to have been able to contribute our expertise and help them reach this milestone," partner Harvey Weaver said.
Weaver jointly led the Ashurst team with partner Lee McDonald. Both are qualified in England and Wales and are registered in Australia as foreign lawyers.
They were supported by partner Simon Irvine; consultant Matthew Stott; senior associates Julie Ma, Tamsyn Zulch, Hannah Freeman, and Andrew Higgins; associates Caitlyn Read, David O'Carroll, Kylie Hope, Rhiannon Evans, Marya Atmeh, Christina Kopoulos, and Talia Lake.
Zulch is admitted in South Africa, while O'Carroll is admitted in Ireland. Both are not admitted in Australia, the firm said.
Ashurst also tapped experts from its planning and environment, finance, corporate, employment, dispute resolution, competition and IP/Media teams to advise on the transaction.