Global arbitration needs better diversity says leading lawyer… Expanded risk consulting practice at NRF…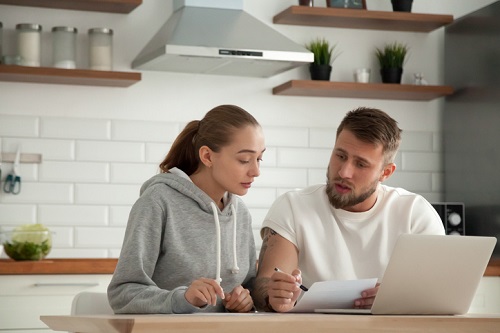 Ashurst announces new global parental leave policy
Changes that reflect the modern family are the key focus of a new global parental leave policy at Ashurst.
The firm says its minimum entitlement will apply no matter what jurisdiction its employees are based in and is designed to incorporate all diversity and inclusion strands.
"This is a key example of our continued commitment to provide support and flexibility to all working parents and recognises the diversity of family life across all our offices and the many different routes to becoming a parent," commented Claire Townshend, Ashurst's Head of HR for EMEA and US and Global Head, HR Operations. "It is an important step in creating a more inclusive workplace for everyone and supporting our working parents with their responsibilities as carers so they can thrive and develop in their careers."
Primary carer leave (commonly termed 'maternity leave') will be 18 weeks minimum on full pay with a further period of unpaid leave entitlement up to 52 weeks. Where government funding is available for the paid leave period, the firm will top this up to full pay.
Parental leave ('paternity leave') will be two weeks of full pay during the first eight weeks after the child arrives. This matches the current entitlement in the UK, doubles it in Australia, and enhances or introduces what is available elsewhere in the firm's global footprint.
For Ashurst partners, the new policy will see the introduction of partner parental leave ('shared parental leave') globally, which allows for the secondary carer 18 weeks of distributions during the first 12 months following the arrival of a child.
Where more generous provisions already exist in any jurisdictions, these will remain.
Global arbitration needs better diversity says leading lawyer
A leading arbitration lawyer is calling for improvement in gender and ethnic diversity in global arbitration.
Paula Hodges, QC, is head of global arbitration at Herbert Smith Freehills and is president of the London Court of International Arbitration.
Speaking at an event this week in Brisbane as part of Australian Arbitration Week, she said that international arbitrations have increased substantially over the past 60 years.
But she added that, while there have been successes, there are also challenges that are yet to be effectively addressed.
"There is a considerable tension between the inherent flexibility and adaptability of arbitration and the efforts to drive ever greater regulation and structure around the arbitral process. It is critical that we avoid the "over-regulation" of arbitration, leaving enough to the discretion of parties and tribunals to tailor the right procedure for the parties and the dispute."
On diversity, urged the industry to do more.
"Gender diversity has rightfully received focus, but we also have to address regional and ethnic imbalance within the arbitration community. The efforts of the arbitral institutions are helping to bridge the gap, but it is down to counsel and the parties themselves to make diverse tribunals a reality," she said.
Among the other elements that will secure arbitration's future is the use of technology, beyond the already-seen expansion of document review.
"There is more technological change to come, and we can categorically predict that we will need to upskill," Ms. Hodges concluded.
Expanded risk consulting practice at NRF
Norton Rose Fulbright has expanded its global risk consulting practice with Sven Stumbauer joining the firm from AlixPartners, where he was managing director and global anti-money laundering and sanctions practice leader.
With more than 20 years of experience of the financial services industry in the US and globally, including serving as a US regulator, he adds weight to the firm's capabilities on anti-money-laundering and financial crime.