The deal is another milestone in Australia's largest public transport project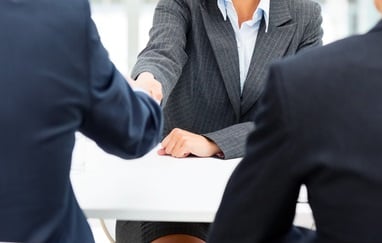 The New South Wales government tapped the legal expertise of Ashurst to reach another milestone in Australia's largest public transport project.
The government was advised by the global firm on the $1.38bn contract with Systems Connect for the line-wide works package for the Sydney Metro City & Southwest project. Systems Connect, an unincorporated joint venture between CPB Contractors and UGL, bested two other joint ventures for the contract.
The Ashurst team was led by infrastructure partner Harvey Weaver, with support from partners Gareth Sage, and Krista Payne. They were assisted by consultant Matthew Stott, senior associates Tamsyn Zulch, Andrew Higgins, Andrew Skibsted, Susannah Lace, and Kylie Wilson, and associates Geordie Bundock-Livingston, Caitlin Cook and Marya Atmeh.
Weaver, who is an Australian-registered foreign lawyer who's qualified in England and Wales, said that the firm is delighted to assist Sydney Metro in reaching the milestone.
"The line-wide works package has a number of unique characteristics due to the varied nature of the works which will cover integral elements of the project such as track systems and the expansion of existing train maintenance facilities. Ashurst is looking forward to continuing our relationship with Sydney Metro to ensure the delivery of this significant project," he said.
The package includes the design, construction and commissioning of 31kms of underground railway track to be laid in the twin railway tunnels from Chatswood to Sydenham; 31kms of overhead power equipment and 11 new substations to power the metro from Chatswood to Bankstown; and the installation of over 350km of high voltage, low voltage and tunnel service cabling.
Under the contract, Systems Connect will also connect the railway tracks from the end of Sydney Metro at Chatswood to the new tracks into the city, expand the Sydney Metro Trains Facility at Rouse Hill to accommodate 37 new trains for Sydney Metro City & Southwest, and construct the Sydney Metro Trains Facility - South at Marrickville. Works are expected to commence this year and conclude in 2024.